As we celebrate World Wildlife Day, we think about the amazing array of wildlife you'll find here in the Blue Mountains. Just an hour or so out of Sydney, there is a lot to discover, and explore.
Let's take a look at some of the wildlife you'll meet on your travels to the Blue Mountains.
Bird Life
Let's start close to home. At all our Mountain Whispers properties, you'll discover an abundance of bird life, including Lorikeets, Crimson & Eastern Rosellas, Lyrebirds, Bowerbirds, Wattle Birds, Scrub Wrens, Magpies, Eastern Spinebills, Currawongs, King Parrot, Sulfur- Crested Cockatoos and Black Cockatoos to name just a few!
There's something pretty magical about sitting outside for your morning coffee or a late afternoon drink and getting some of our favourite visitors drop by.
Summer or winter, keep an eye out for these characters.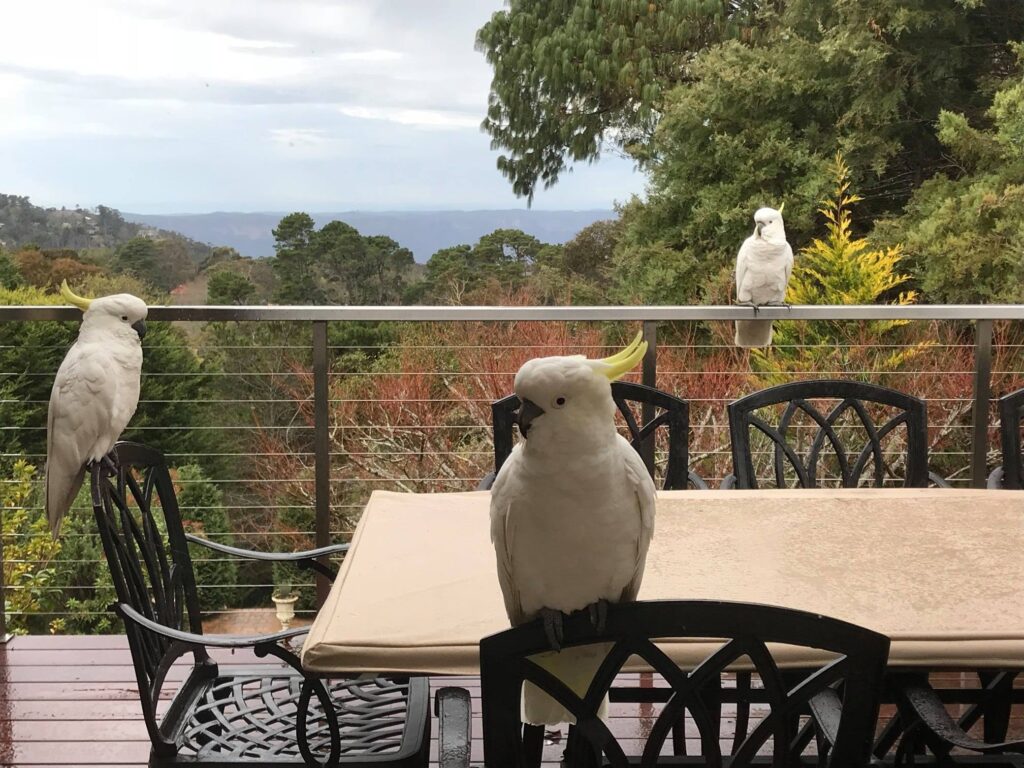 Koalas
A favourite to spot for many visitors, Koalas have been sighted more and more in the Blue Mountains in the last few years. You will need to keep your eyes peeled, as they can hide away in the treetops and you wouldn't even realise they are there!
The best place to spot a Koala in the Blue Mountains is to walk one of the valley trails and keep checking the treetops. You may hear the Koalas before you see them (and if you see a whole bunch of people stopped in one location – there's a good chance they've either spotted a Koala or another local wildlife member).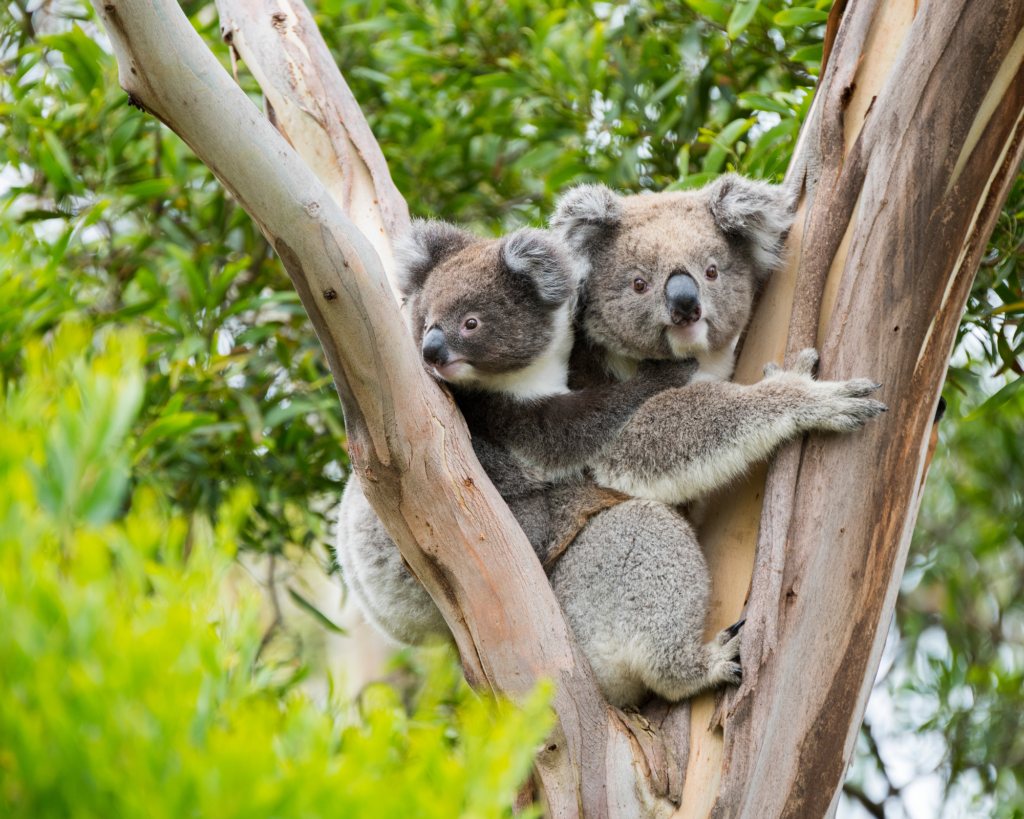 Kangaroos and Wallabies
Some of the most prolific wild animals you'll find in the Blue Mountains laze away their days and come to life in the early mornings or late afternoons. Two of the best spots to see Kangaroos and Wallabies in the Mountains are at the Euroka Clearing in the National Park at Glenbrook and in the Megalong Valley.
There are four common species that you will find up here in the Blue Mountains:
Eastern Grey Kangaroos – these are the big guys. Fully grown males can stand at 2m tall. You'll find them grazing in the morning and at night, and relaxing under the shade during the day (we don't blame them really!)
Common Wallaroo – found more commonly on slopes and stony areas, the male Wallaroo can also grow up to 2m.
Swamp Wallaby – standing around 80cm tall with dark brown fur on its back and a tan belly and chest, you'll see the Swamp Wallaby's in the thick forest undergrowth and on the sandstone heath.
Red-necked Wallaby – with similar colouring to the Eastern Grey Kangaroo these guys have white cheek markings and red on their necks.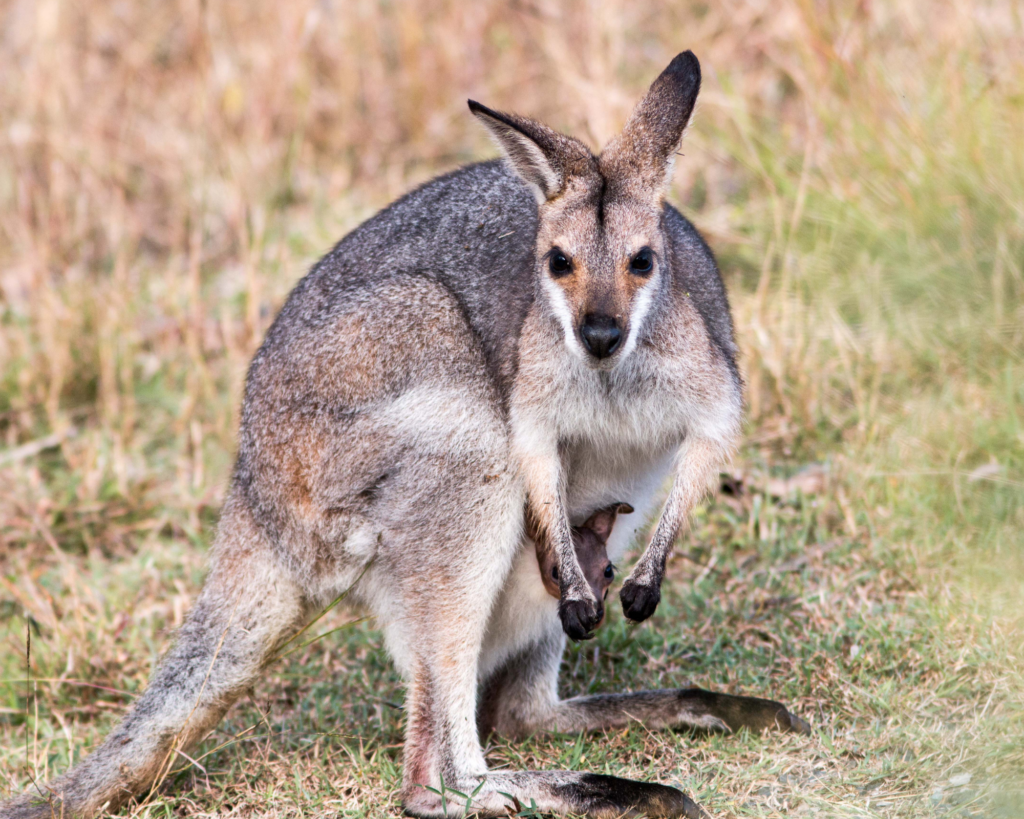 Platypus
Seeing a Platypus in the wild is always pretty special because it just doesn't happen very often. You can go your whole life only ever getting the chance to spot a couple of them. The Blue Lake at Jenolan Caves seems to be the best spot in the Mountains to spot one of these elusive critters. Platypus' tend to come out at dawn and dusk to look for food, so keep that in mind if you are driving between towns in the Blue Mountains.
The best tips for spotting a Platypus? Before they surface after catching food, there tends to be big bubbles on the surface. They also make a V shape in the water when swimming. Much like bird watching, it is recommended to stay quiet and still as the Platypus can scare easily and you may just miss your chance to see one.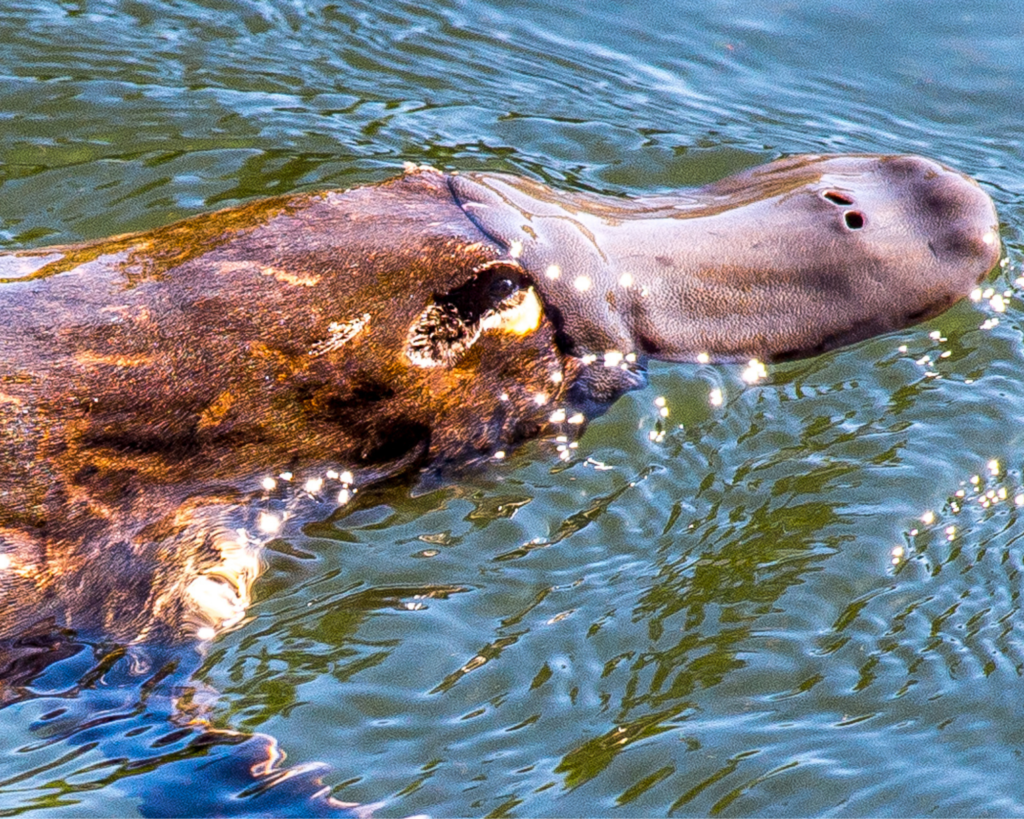 With 455 different species of bird, mammals, frogs, reptiles and fish recorded in the Blue Mountains area, there is plenty of opportunity for you to spot some of our native wildlife on your next visit.