Spring is just around the corner and at this time of the year, preparations for the Leura Garden Festival are well underway in the Upper Blue Mountains. This year, there's 11 fantastic gardens taking place in the Leura Gardens Festival and all of them are within easy reach of Mountain Whispers.
Redleaf Gardens – Blackheath Street
Known as the black house on Blackheath Street, Redleaf has only had three owners in the last 100 years. Here you'll be greeted by an array of azaleas, rhododendrons, cherry trees, tulips, daffodils and more. Many of the rock walls and garden paths are over 75 years old, and the garden features sculptures from a number of local artists.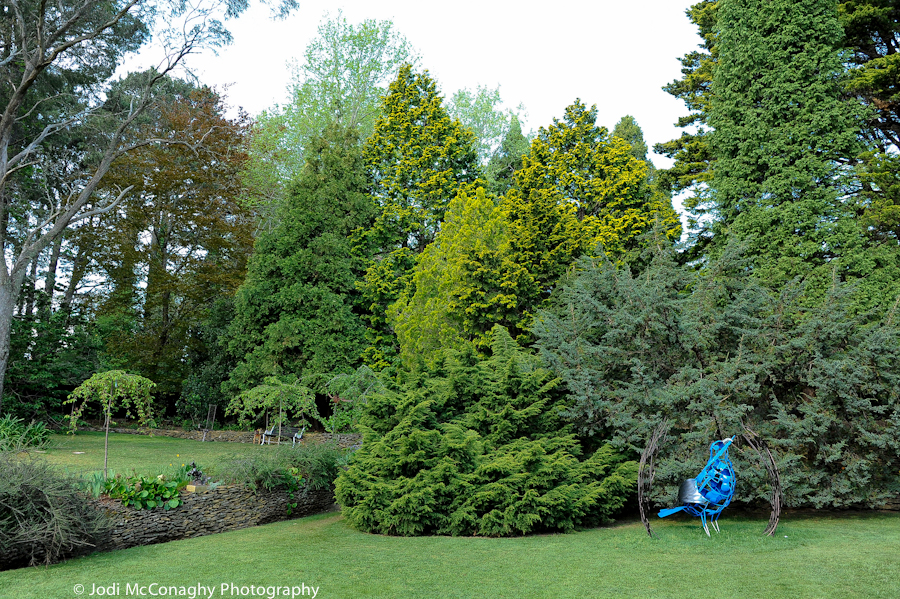 Rustlings – Woodford Street
A 95-year-old garden that was transformed over a period of 10 years, you'll find wide lawns, hedges, woodland forest, a Japanese meditation space named the Silent Garden, succulent gardens and more. It is a peaceful garden and perfect for sitting and reflecting.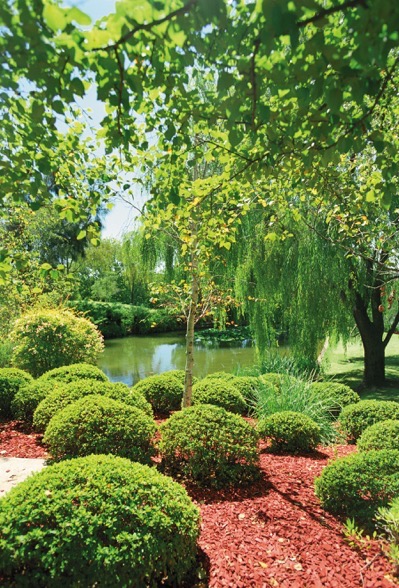 Fairmont Resort – Sublime Point Road
The Fairmont Resort gardens have undergone transformation in the last few years and now feature a number of relaxing sanctuaries with three lovely lakes. The lower lake features Koi carp swimming in amongst the European water lilies while the middle lake has a unique sculpture bench, close by to a hedge maze. Feast your eyes a Wollemi Pine, a Weeping Norway Spruce, Juniper, Callery pear trees and more
Ewanrigg – Gladstone Road
Ewanrigg is a long-standing regular in the Leura Gardens Festival, featuring for almost 50 years. Ewanrigg features Japanese maple, pin oaks, copper beech, Blue Atlas Cedar, azaleas, rhododendrons and more. This is the perfect garden for exploring and ambling on a warm spring day.
Everglades – Everglades Ave
The Everglades has to be one of the more popular gardens, not just throughout the Leura Gardens Festival, but the rest of the year. Be greeted by tulips, daffodils, bluebells, azaleas, rhododendrons and more. Make sure to take in the views of the Jamison Valley beyond the garden.
The Braes – Grose Street
Sitting adjacent to the Blue Mountains National Park, you'll feel the connection at The Braes. With views to the Southern Highlands, there are trees approaching 100 years old and a diverse range or perennials and annuals. Make your way through the rose garden, an orchard with over 20 varieties of fruit and nut trees and take some time to relax by the creek beds and ponds.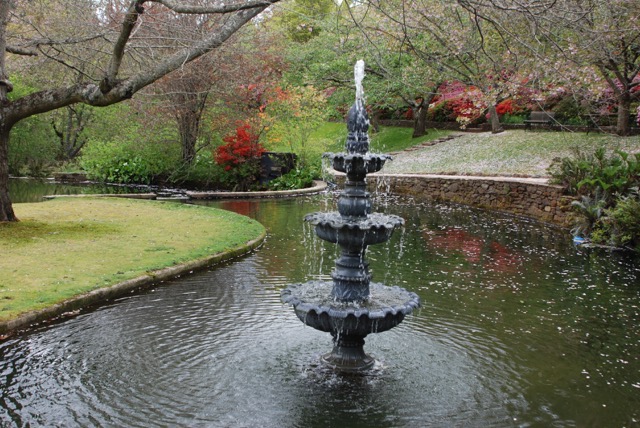 Spring is a great time to visit the Blue Mountains and the Leura Gardens Festival is the perfect reason to visit. Stay in luxury at any of our Mountain Whispers properties, and you'll be just a short drive from all the gardens featured in the Leura Gardens Festival.
Images: Leura Gardens Festival