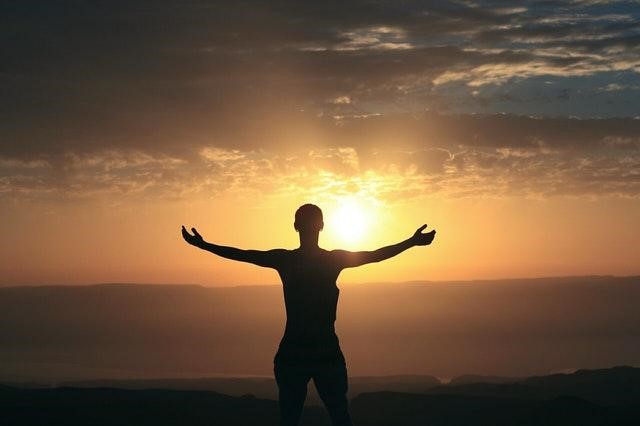 Spring is well and truly here, and summer is soon approaching. And while exercising sometimes may not be at the top of one's list, what better way to enjoy this beautiful sunny weather than taking the workout outside. With the Blue Mountains and many gorgeous areas to workout within reach of Mountain Whispers, we thought it would be fitting to highlight some of the benefits of exercising outdoors!
Good for the mind!
Imagine this – standing on top of the Hassans Walls Lookout (one of the highest lookouts in the Blue Mountains), the sun is shining, the birds are chirping, and you are locked in a yoga pose, free of any commitments, and enjoying your holiday break at Mountain whispers! Ah … the dream! Working out outdoors has been shown to increase energy and revitalisation levels, whilst also decreasing anger, confusion, depression and tension, more so than when compared to exercising indoors. Or why not get lost on a run in the National Pass (a series of bushwalks within the Blue Mountains) while the sun is setting, the crickets are playing, and there is a beautiful breeze brushing against you. Not only has exercising outdoors been linked to higher attention and focus, but also is easier and more likely to adhere too, than the regular four-walled gym workout. Suddenly, exercising outdoors never seemed so appealing!
Soak up the sun!
Enjoy a walk to the Three Sisters or a bike ride along the Anderson Fire Trail while reaping the benefits of Vitamin D3. When the sun hits our skin, we are benefited with this vitamin – important for bone health and metabolic function. Not only is exercising in the outdoors an obvious way to stay motivated and reinvigorate with the beautiful weather, but exposure to sunlight during the day can improve immune function, help you sleep better at night, and increase endorphin production – those happy hormones (the same ones you feel when enjoying a gorgeous stay at Mountain Whispers!)

It's free!
While it is important to treat yourself when on holiday, sometimes the best things also come free! A bushwalk amongst the Charles Darwin walk, and finishing off with a dip in Sylvia Falls or Lodore Falls could be the perfect way to spend your afternoon! Exercising outdoors provides you with the opportunity and flexibility to workout during your getaway, while reaping the benefits of the beautiful Blue Mountains surrounds!
With so many beautiful settings at your doorstep at Mountain Whispers, it would be crazy not to take the workout outdoors! Daily exercise can be a challenge, however with the opportunity to boost your mood and health, save some money, and cleanse your mind, it makes it just that little bit easier!