Voted as one of the best lookouts on the Blue Mountains, Cahills Lookout is one of the best places to view a sunset in the mountains. During the day, Cahills is a popular place for rock climbers, but despite the view it isn't heavily populated during sunset.
Cahills Lookout is an easy 10 minute drive from our Mountain Whispers properties, and offers views over the Megalong Valley, Narrow Neck Plateau and Boars Head Rock.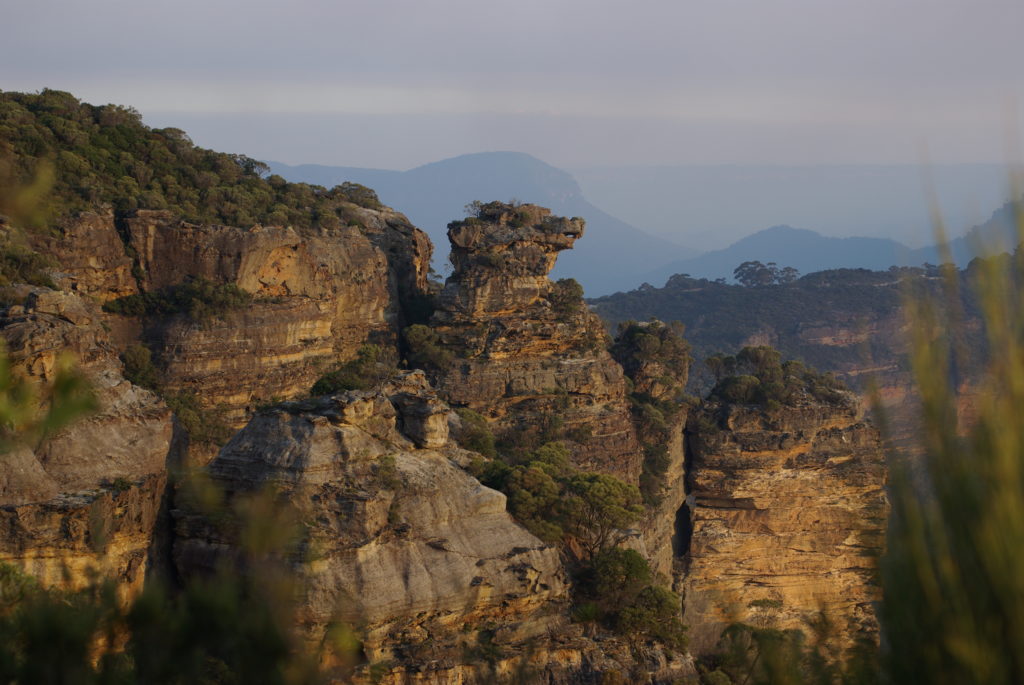 The lookout is located along a track at the western end of Cliff Drive, and a pergola with sandstone piers and concrete beams will mark the beginning of the track that leads down to the lookout. The walk is an easy 500m from the carpark on Cliff Drive. Cahills Lookout was first opened in 1959 by the Honourable J.J. Cahill MLA who was the Premier of NSW at the time.
Cahills Lookout is rather special in that many of the lookouts in the region overlook the Jamison Balley. Cahills is one of the very few lookouts that has views of the Megalong Valley. You'll see Boar's Head Rock on the left towards Narrow Neck, and the Six Foot Track to the Jenolan Caves. You'll spot the trail snaking through the forest below after it descends Nellie's Glen.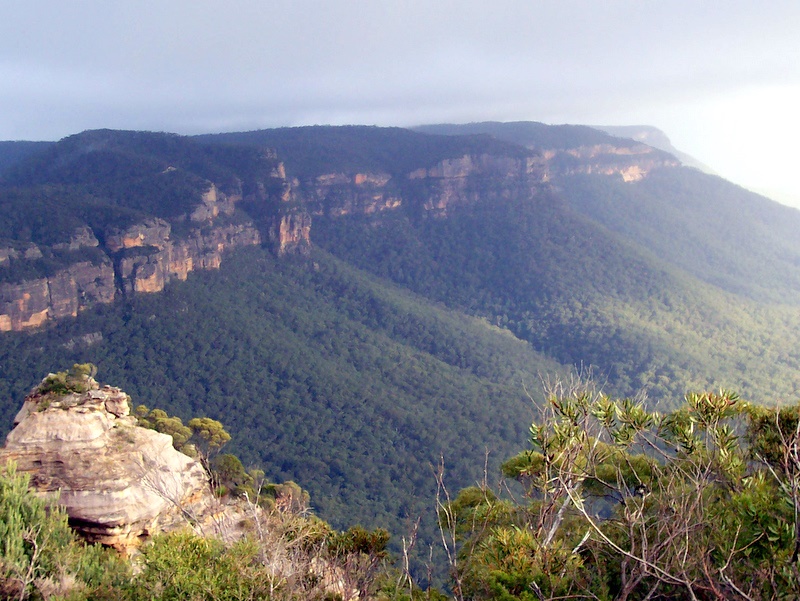 Cahills Lookout suffered damage from a fire in 2014 and you might still see some remnants of the fire on the western side, but don't let that stop you – it's back to being a wonderful place to view a sunset.
Make sure you arrive about an hour prior to sunset to ensure you get to enjoy the whole sunset. Bring along a pre-dinner picnic and simply enjoy the sunset over Narrow Neck Plateau and the Megalong Valley.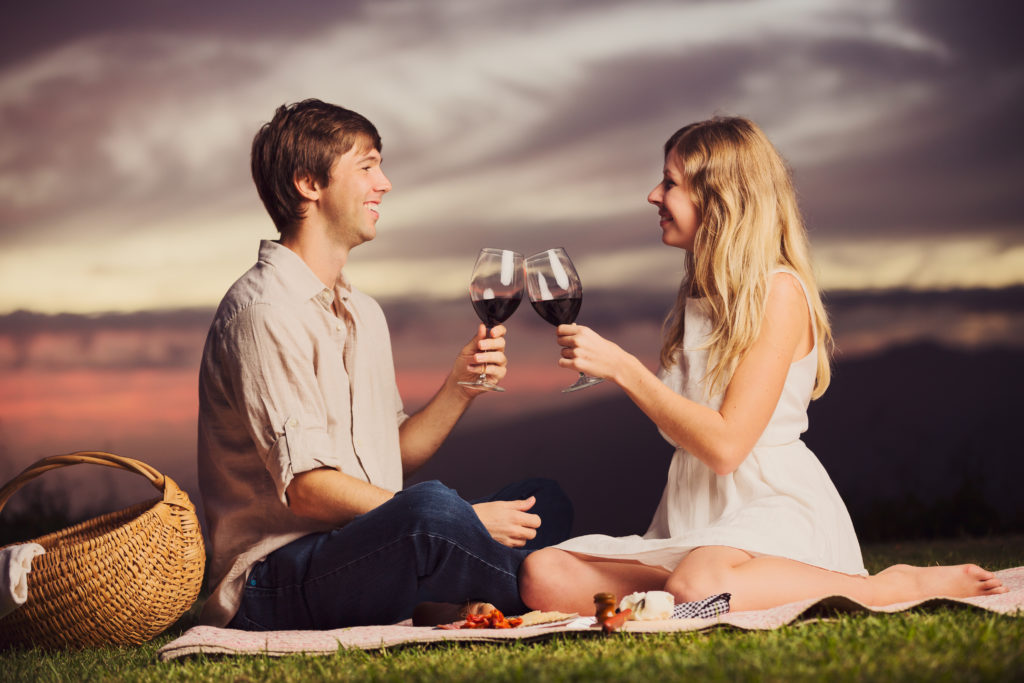 Book your luxury holiday accommodation at Mountain Whispers and enjoy the sunsets of the Blue Mountains.
Book online here today or call Lorraine on 1300 721 321
**Thanks to Hilary Nathan Photography for our cover photo of Cahills Lookout.