Five must-do Spring activities perfect for the Blue Mountains
All of a sudden, winter and snowy nights are a distant memory. The air is fresh and warm – spring is here! That means time for fun in the outdoors and where better than in the beautiful, diverse landscape of the Blue Mountains.
September to November is the perfect time to cast off the mood of hibernation and get back into the great outdoors. It's too early for a dip in the ocean (brr!) so why not head to Sydney's majestic Blue Mountains for a weekend of spring activities?  Or better still make it a long weekend! We asked our friends at Blue Mountains Adventure Company to give us the low down on some great activities to try, which go a step beyond regular sightseeing.
The Blue Mountains are a global destination for rock climbing and abseiling, with many best-kept-secret spots to partake in these adventure sports. And that is why Mountain Whispers has teamed up with Blue Mountains Adventure Company to come up with everything you need to have an adventure to remember! Combine the two with a morning session of abseiling down 25 metre cliffs followed by rock climbing after lunch or spend a full day on the activity you most enjoy. Those brave enough to take a look back over their shoulder while climbing will be extremely impressed by breath-taking views across valleys. Guided tours provided by a certified professional are very safe and are available for all skill levels from a range of providers in the Blue Mountains.
Spring is the perfect time for a bushwalk in the Blue Mountains, before the weather gets too hot for long jaunts.
Taking a guided walk ensures you won't experience an unexpected overnight bush sleepover and that you'll be properly immersed in the Blue Mountains' diverse wilderness. Walks can last for anywhere from two hours to an entire day and will give you an intimate understanding of the area's natural history and world heritage listing. Your guide will point out the incredible flora and fauna while leading you to highly impressive scenic lookouts.
There are plenty of walks to choose from across the Blue Mountains to suit you and your group's preferences.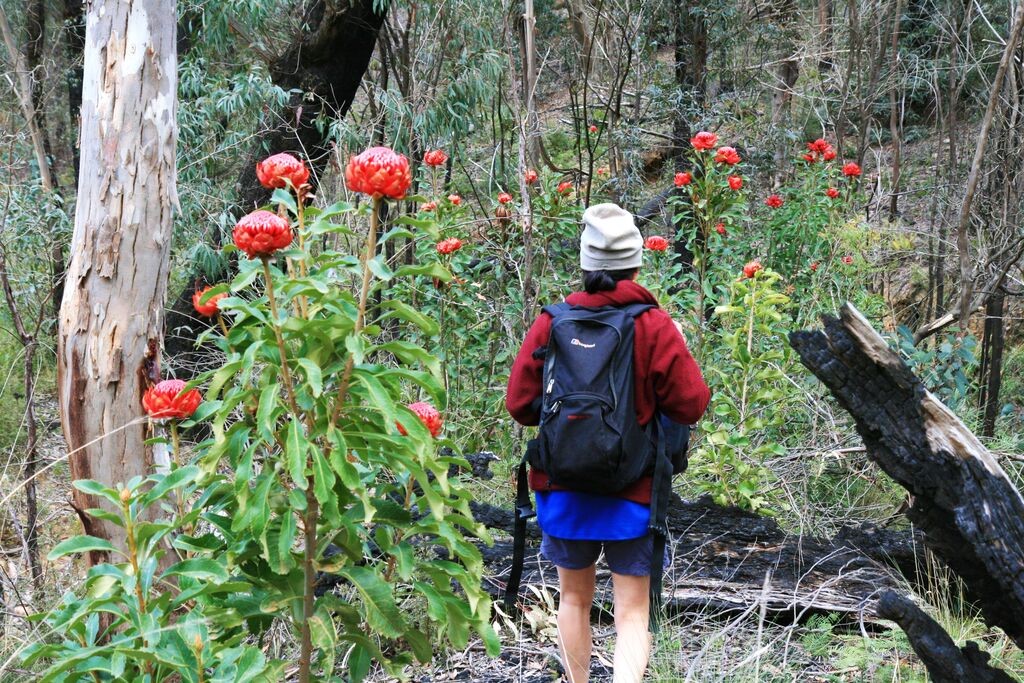 The site of the Jenolan Caves offers a look into the Blue Mountain's modern and ancient history and is perfect for a visit in the spring months before the tourist-filled high season.
Go deep underground to find some of the oldest cave systems in the world. Discover the area's aboriginal dreamtime heritage and then check out the late 1800s hotel and dining rooms at Caves House, which has long been an attraction for holidaying Sydney-siders.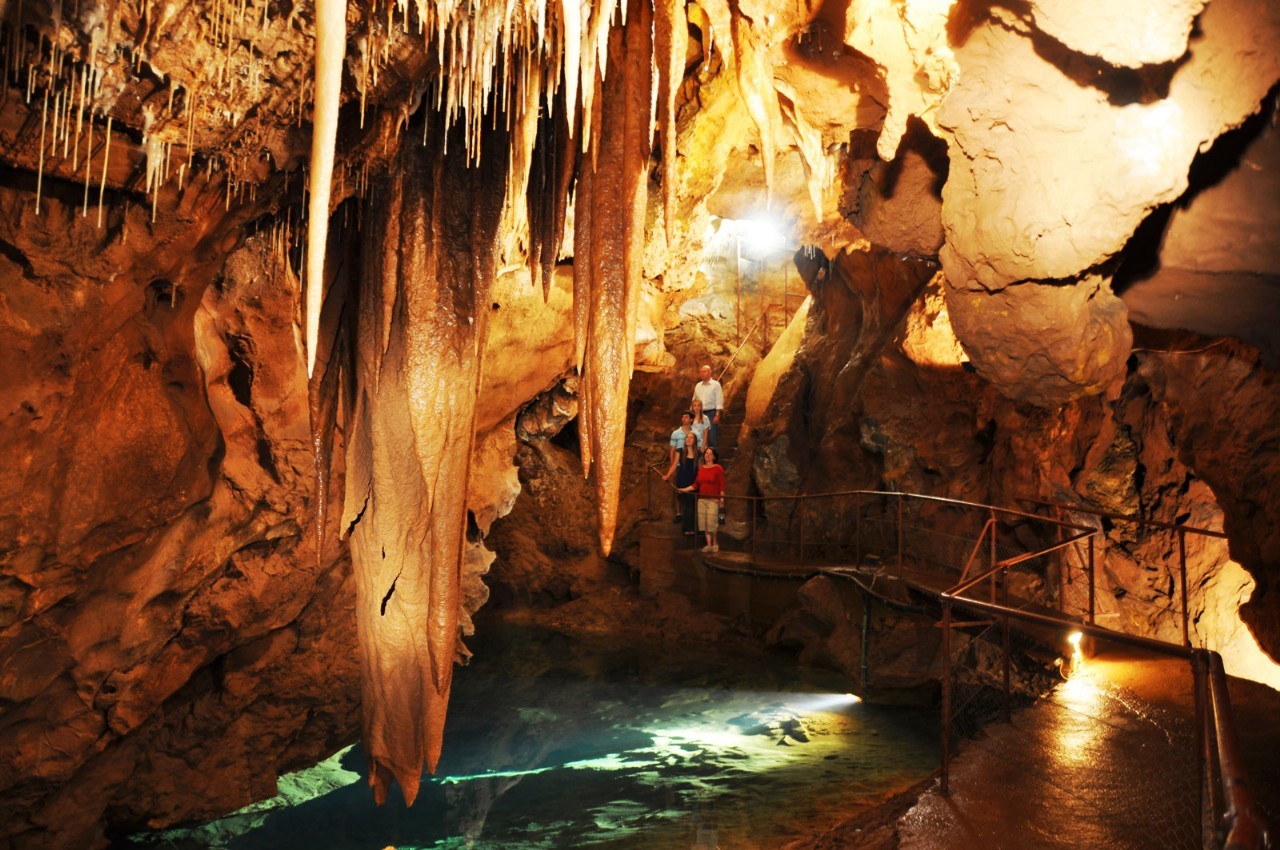 Antiques and Afternoon Tea
Leura, Katoomba and Blackheath offer the perfect destination for antique and cafe enthusiasts. These mid-mountain destinations are regularly buzzing with shoppers looking to find that perfect treasure or bargain. Pick up some vintage toys, retro clothing or antique kitchenware to take pride of place when you return home.
Stay awhile after shopping to experience the local hospitality of the Blue Mountains' diverse array of cafes.  Or retreat for tea in our beautiful property gardens to examine your finds!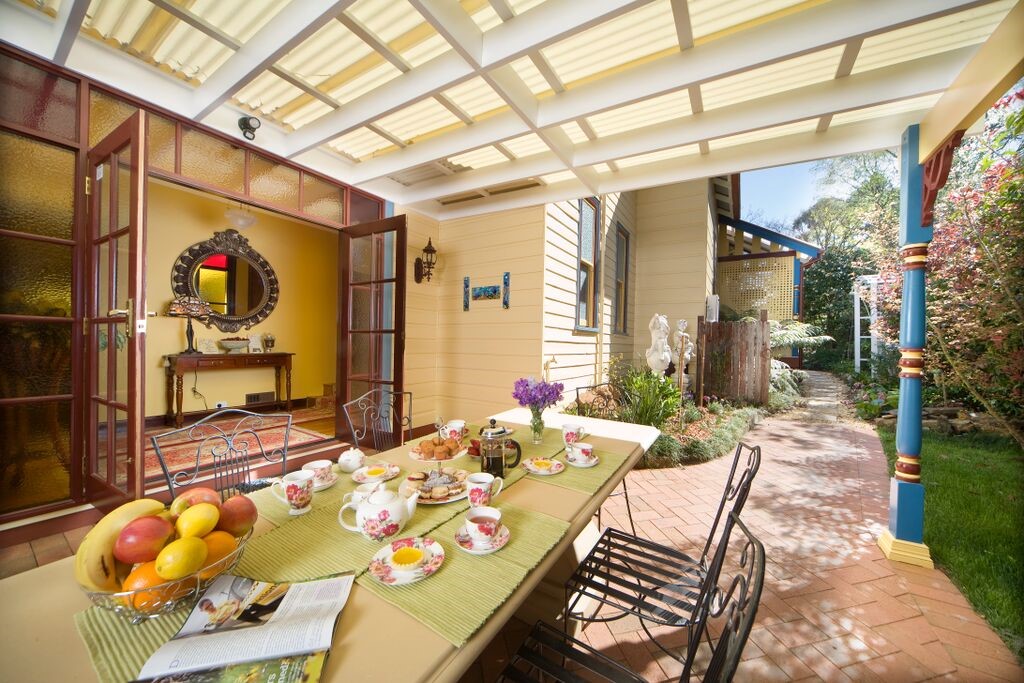 What better time than spring to head to the Botanic Gardens in Mount Tomah.  Located off the Bell's Line of Road, Australia's highest botanic gardens are home to a collection of cool climate plants that thrive in the Blue Mountains climate.
During spring, free, guided walks are on offer to explain the similarities and differences between plants from different regions. There is also a Garden Safari that will thrill the kids. The gardens hold seasonal events and workshops for adults throughout the year.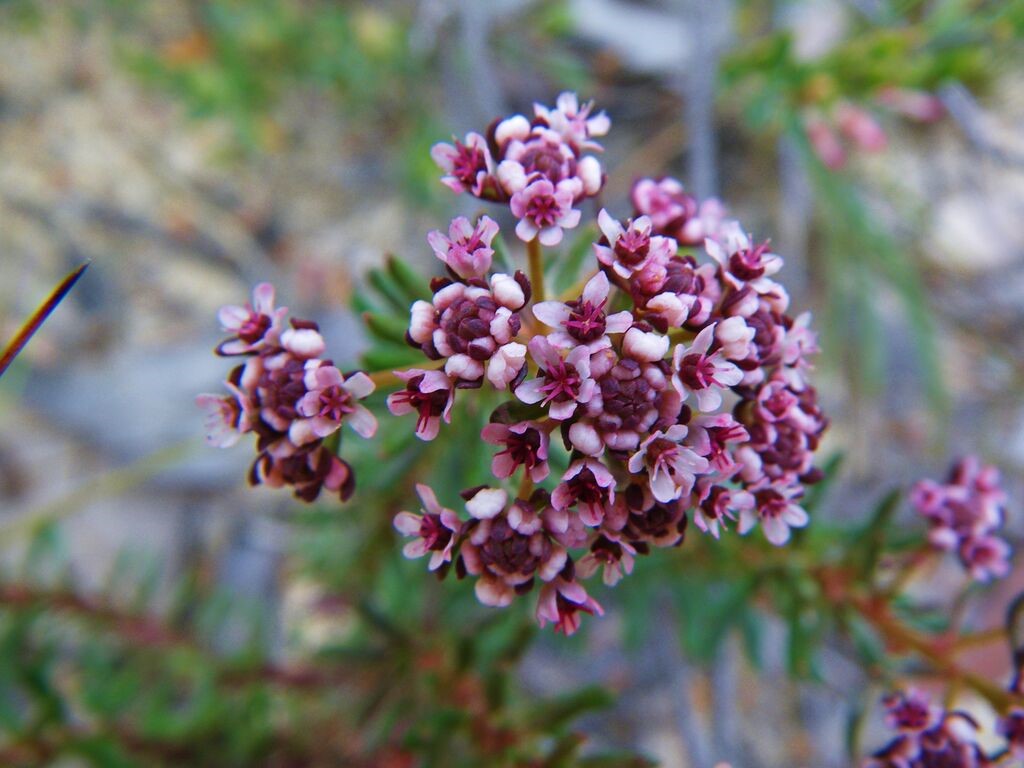 There's no better time than spring to head to Sydney's iconic Blue Mountains for some fresh air and exhilarating experiences rounded off with some good old-fashioned relaxation in Mountain Whispers style.
 With special thanks to Hilary Nathan Photography for providing the images.