For those of you who have visited one of my Mountain Whispers properties, you'll know that style, comfort and practicality is of utmost importance to me.  From the furnishings, to the décor, to the artworks and the bedding – each decision and choice has been painstakingly mulled over, in a bid to create the perfect experience of an era, whilst delivering on quality and luxurious comfort.
The same could be said for many aspects in my life – style is key, a paramount element in who I am, what I have created and the service I offer. Style for me, is not negotiable!
I love to be surrounded by beautiful things. By quality. And luxury. My gardens, my produce, and yes, even my clothes.
The cooler months give me the opportunity to reinvent my wardrobe, swapping Summer suits for Winter must haves, like beautiful woolen coats and classic leather boots. Not only do I insist on being comfortable in the cooler mountain climate, I am always looking for staple items that will slot into my collection, adapt to what I already have, but most importantly, speak volumes about my personal style and penchant for the luxurious.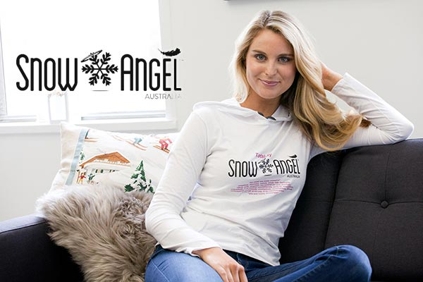 I recently stumbled across a beautiful brand of outdoor clothing, dedicated to selling stylish, luxurious, alpine-inspired women's clothing and accessories. My eye was particularly taken by the classic and stylish 'Perfect SnowAngel Poncho'; its stunning natural fibres and soft warmth, inspiring me of all of the places I could wear it!  With heels to the office, with boots to the markets, on a plane ride or a mountainous stroll; this versatile cashmere poncho is bound to turn heads.  It had certainly turned mine.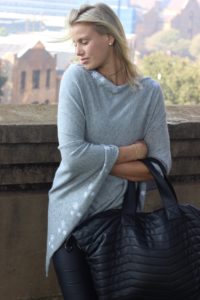 Gabi from SnowAngel Australia explained to me why this has become such a staple for her and is loved by their customers:
"I am a firm believer that there are some fashion trends that come and go, while other classic wardrobe staples stand the test of time. Just as a good, well-tailored suit would remain ever classic for a man, so too would a gorgeous cashmere sweater or cardigan for a woman. Cashmere is luxurious and fashionable and is also a durable and practical investment."
Practical, aesthetically delightful and wistfully comfortably – cashmere is definitely my fashion favourite pick for the upcoming cooler months."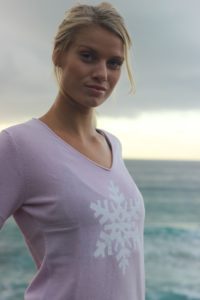 I will be sharing other fashion and styling ideas throughout the month on our social media and would love you to share your top fashion tips and must-haves for winter!
Make sure to pack your winter woolies when heading our way, with temperatures dropping dramatically, you may simply experience a white winter wonderland upon your Blue Mountains arrival.