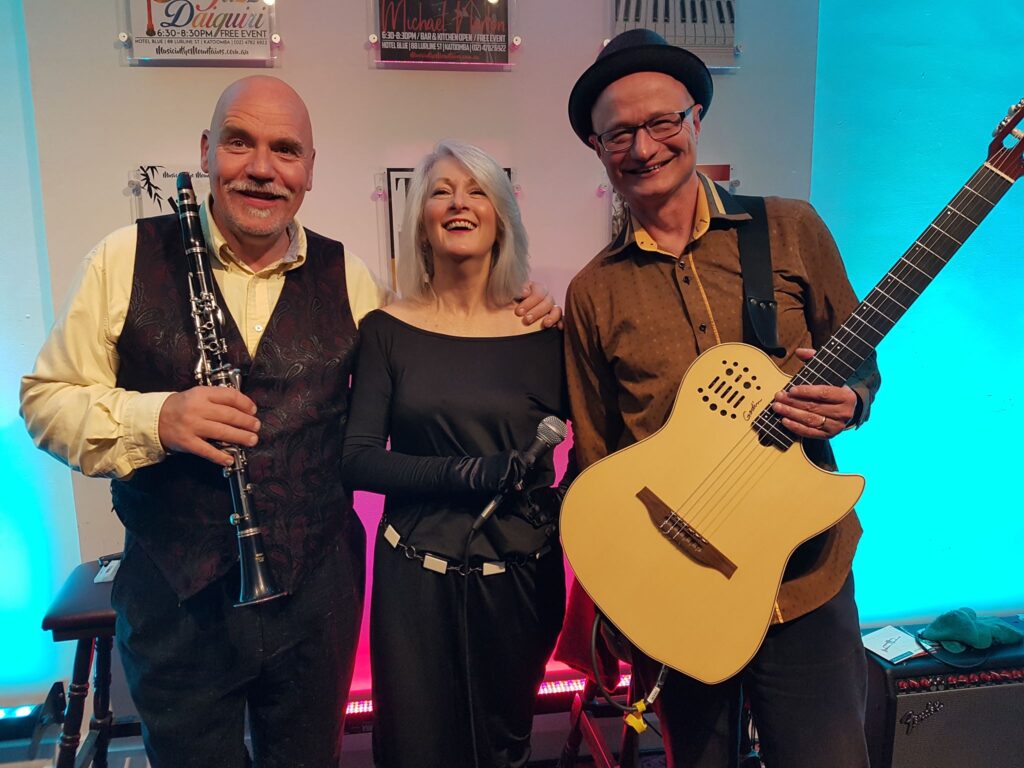 There is something to be said for the eclectic mix of unprecedented talent that the Blue Mountains region has produced over the years. From artists to authors to architects, perhaps we can pay thanks to the fresh alpine air for the incredible creative genius that our town takes credit for.
If you've ever attended an event or spent the weekend at one of the MW Collection properties, chances are you may have crossed paths with the dynamic trio Jazz Daiquiri. When it comes to music, this memorable act has become iconic in the mountains over the years, having headlined at the Roaring 20's and Ukulele festivals, two of the Blue Mountains most celebrated and anticipated annual festivities. Of the magnetic pull that has kept the trio based in the Blue Mountains region, the band explains that "The Blue Mountains is a beautiful place. It's like nowhere else in the world. The music scene up here is so strong and vibrant. Lots of great musicians playing just about every conceivable style of music to appreciative audiences. The arts generally are well represented."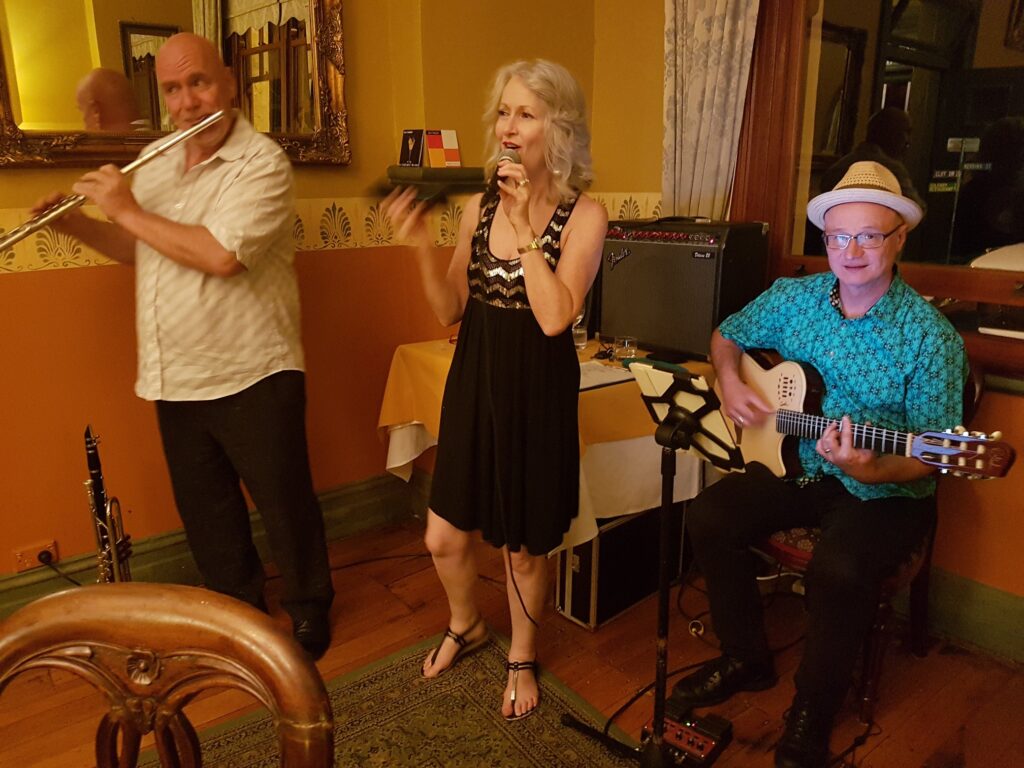 The cool jazz band features stylishly stunning Robyn Gordon on vocals, producing a beautiful, intimate sound that will resonate with you for weeks after you've heard her croon. Karl Javernig offers his skills on guitar and Rob Maxwell Jones performs on sax, clarinet and flute. The sound this band produces is reminiscent of yesteryear, highlighting genres from samba, bossa, swing, jazz and soul. Why reinvigorate tunes from years gone by? Karl himself explains that these songs were written by master craftsmen, drawing from fantastic melodies, exciting rhythms and clever word play. He goes on to explain that you just don't hear that kind of genius in music today ~ it is beautiful and rare and is worthy of a second life. From blues to ballads, Jazz Daiquiri can do it all, and by gosh, do they do it well.
Based in the Blue Mountains for the last eight years, the band has enjoyed success that seems to only escalate – they've recorded three EP's (Cocktail Hour in 2014, Take Me To The Party in 2017 and Linear in 2019) and have even recorded their own film clip for their sensational hit song "I Can't Go Home With You".