There isn't a person I've met yet who doesn't enjoy a delicious cocktail while unwinding in one of our five award-winning luxury accommodation properties – it really is the ideal way to spend an evening this Spring. The sun lingers a little longer, the wildlife is abundant and the floral show is simply spectacular, and with our new property Châtelaine offering such awe-inspiring escarpment views, there really isn't a better time (or place!) to sit back, cocktail in hand, and relax.

At Mountain Whispers, we'd be delighted to source your favourite tipple so that it is iced and ready on your arrival. All you have to do is decide which cocktail takes your fancy, and to help, I've collated a few of my favourite easy, go-to recipes.
Spring Sunset
The ideal refreshment throughout the season, this delicious cocktail uses wine instead of the traditional hard liquors, and has a light, fruity flavour to it!
¾ c of red wine (I like to use a Merlot or Gamay for a sweeter, fruitier flavour)
¼ c of lemon lime soda
ice
Mix all the ingredients in a cup filled with ice, and for the finishing touch add a lime wheel for garnish
Chocolate Margarita
Two of my favourite things – chocolate and margaritas! My mouth is watering as I write!
3 parts chocolate liqueur
1 part Silver Tequila
1 part strawberry puree or daiquiri mix
Combine all ingredients into a glass and stir vigorously. I like to garnish it with a chocolate covered strawberry!
Cosmo
Made famous by the ladies on Sex and the City – who doesn't love a Cosmo! Nothing better than a night in with the girls, gossiping and sipping on one of these delicious drinks!
60ml vodka (if you want to use a citrus flavoured vodka then go for it!)
15ml triple sec
15ml grapefruit juice
2 dashes cherry bitters
30ml cherry liqueur
15ml simple syrup
Combine and shake all ingredients in a mixing glass. Strain into a martini glass and garnish with an orange twist! I must admit though – a personal favourite of mine is to garnish with a teaspoon of passionfruit pulp. DELICIOUS!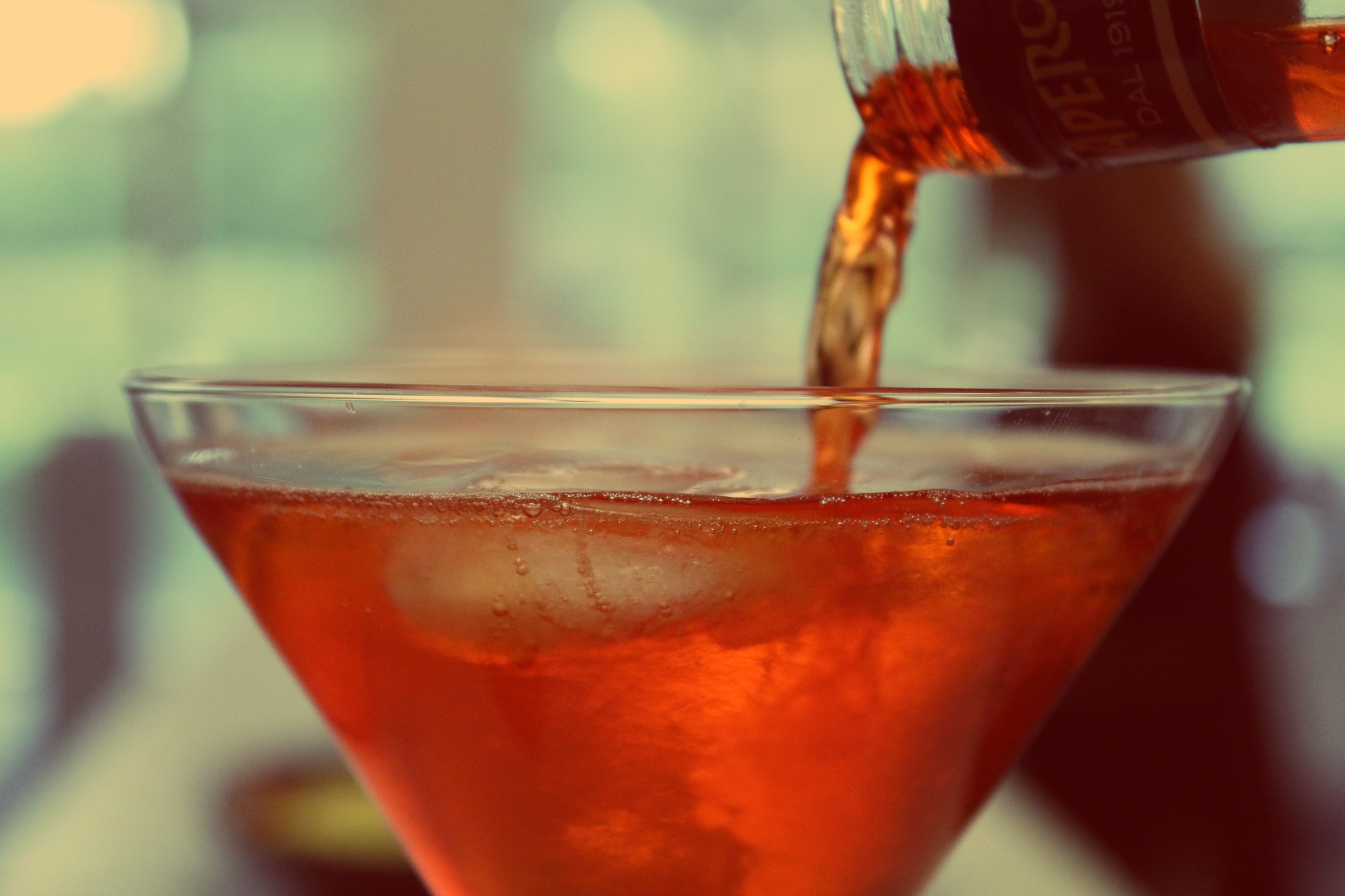 Salted Caramel Espresso Martini
The name says it all, and now my mouth is watering again! This drink is basically heaven inside a martini glass! A twist on the traditional Espresso Martini
30ml vodka
15ml Kahlua
10ml salted caramel syrup
45ml fresh espresso coffee
Add all ingredients into a shaker with ice, shake hard and strain into a martini glass. Garnish with coffee beans or honeycomb pieces for a perfect finish!
So, now the tough decision arises – choosing which cocktail to try first and which property to devour it in! Enjoy!