With winter almost done and dusted it's now time to plan your Spring holidays, and what better way to do it than with an indulgent Blue Mountains luxury holiday at Mountain Whispers.
At all of our Mountain Whispers properties you can indulge in a massage or facial, relax in the spa with Champagne and candles or treat your loved one to a dinner cooked by a private chef and served by a private waiter.
In-House Pampering
Whether it's a massage, facial or complete pampering session you'd like to spoil your loved on with, our qualified massage and beauty therapists can provide it. Indulge in a couples' massage, or treat your bridesmaids to a pre-wedding pampering session, this is the perfect way to spend a few hours on the Blue Mountains.
It's well known that a great pampering session is good for the mind, body and soul – it's a great way to relax and to completely zone out for a few hours.
Treat your loved one, or your family and friends to a pampering session at their Mountain Whispers luxury accommodation.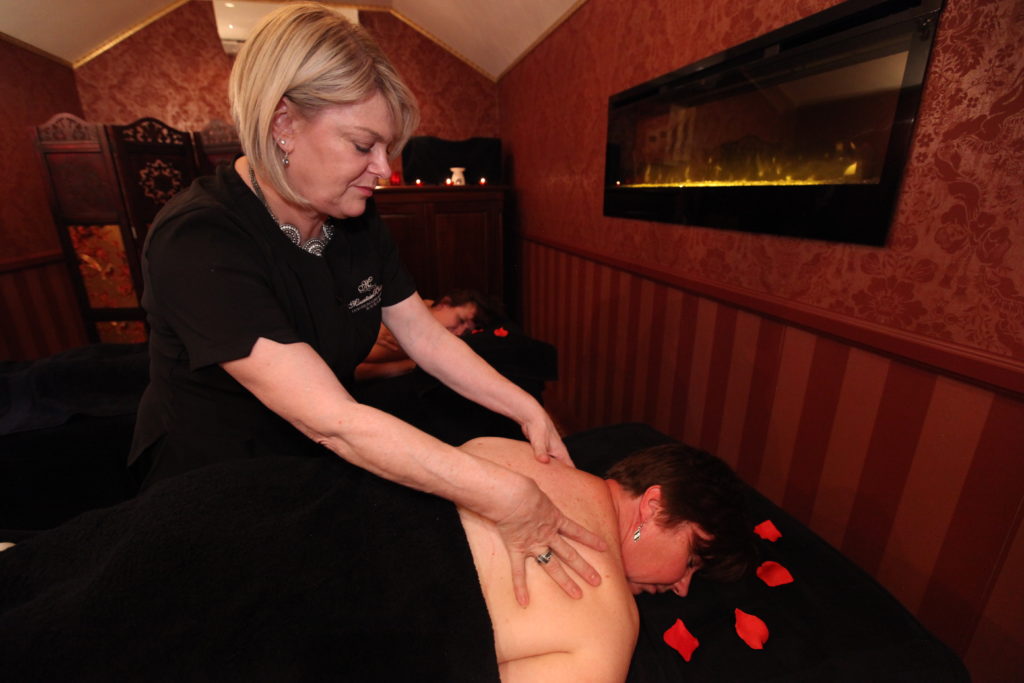 Rose Petals
There's nothing more indulgent than relaxing into a spa bath surrounded by rose petals and candles. Spoil your loved one at Mountain Whispers; turn on the music, light the candles, slip into the spa and relax. Let the luxury surroundings of Mountain Whispers take you away from the worries of the world.
Prefer to have rose petals scattered on the bed for a romantic surprise? Let Larraine know when you book your Mountains Whispers holiday and you won't need to do a thing.

Champagne
If your planning your Mountain Whispers luxury escape to propose to your loved one, do it with Moet and candles. Nothing says "love" more than sitting in one of our comfortable lounge chairs by the roaring fire with a glass of Champagne.
We've celebrated more than a few proposals here at Mountain Whispers and we know how to ensure your proposal goes smoothly.
Have a chat with Larraine when booking, and she can ensure you'll have everything you need for a perfect proposal.
In-House Private Chef & Waiter
To celebrate that special day, or "just because" our in-house private chef can create a meal just for you and your loved one. Our chef can cater for dinner for you and your partner or for canapes for your pre-wedding hen's night. Our waiter will take care of the serving either at the dining table, outside on the patio or in our plush living rooms.
Let us know upon booking that you'd like to be indulged with a meal cooked by your own private chef.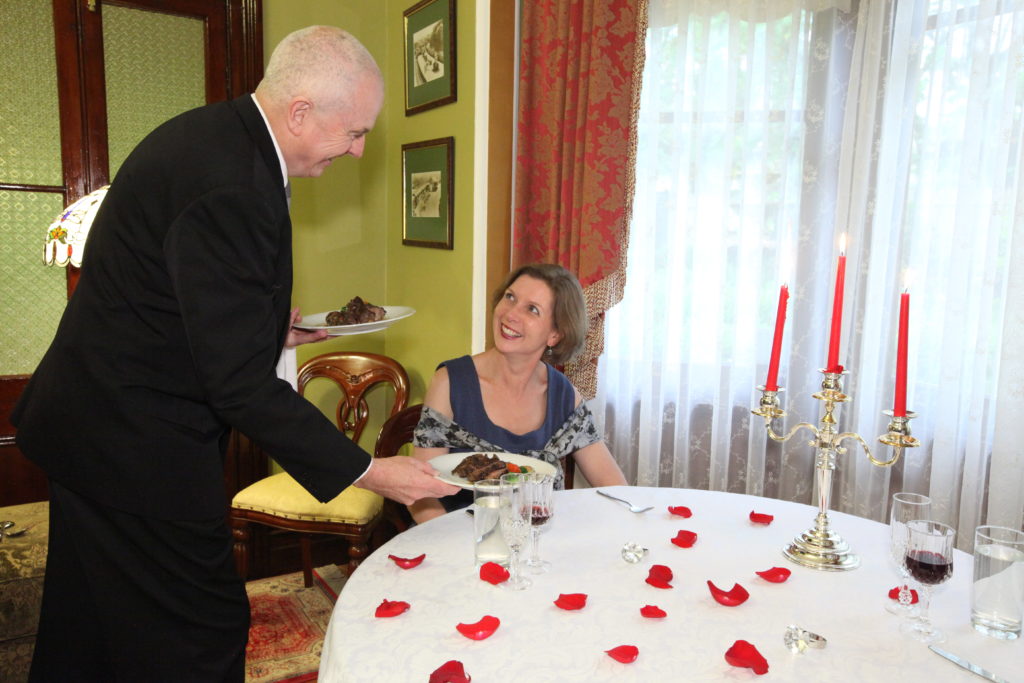 These are just a sample of the indulgences that we can cater for on your next holiday. Pre-book your Mountain Whispers indulgences when you book. If there's something special you'd like to organise, contact Larraine today on 1300 721 321