Those of you who know me and know the Mountain Whispers properties, will also know how much I love my gardens.  Although beautiful period interiors are a passion, so too are beautiful gardens, as I believe a garden is not only there to provide a stunning view, it can also be a place to escape, meditate, find inspiration and even heal.  There is nothing quite like the peace of a garden surrounded by the beauty of nature, evocative smells and as a place to relax with friends or escape alone.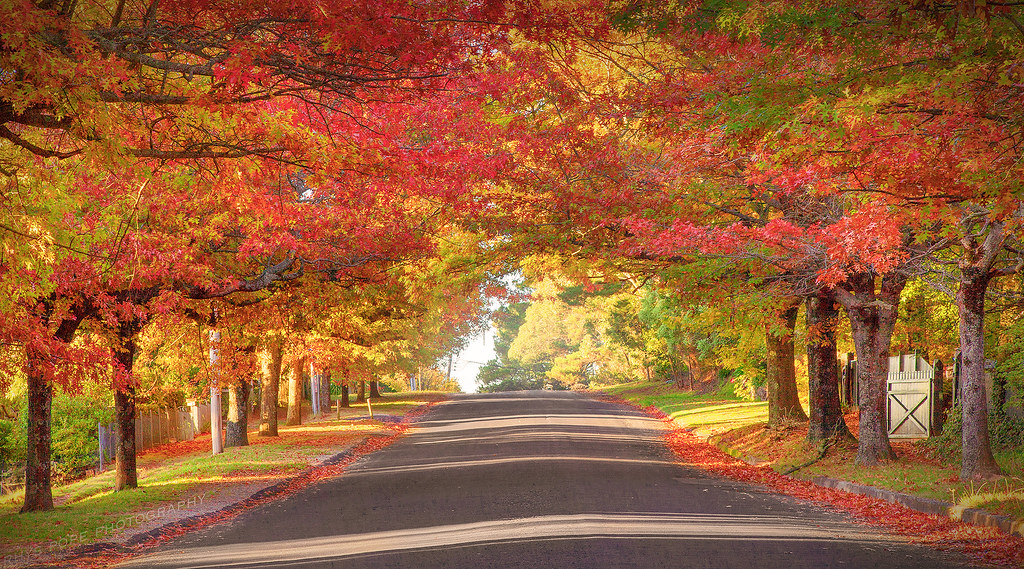 And I believe a garden should not be exclusively used for gathering friends for a BBQ in Spring and Summer, lovely as that is! Your garden can be just as inviting during Autumn and Winter and with a little bit of time and by following a few simple rules, your garden can be stunning whatever the weather.
Here's how I keep my garden flourishing in autumn with some simple garden tasks:
Ensure to trim hedges before the onset of winter. This will keep them compact and bushy from ground level.
Transfer the leaves that fall on your garden and lawn to the compost bin on a regular basis, otherwise they will smother your plants and grass and you'll end up with brown dead patches – very unsightly.
Whilst you may feel the urge to rush out and prune spent seed heads – don't. They provide a wealth of food for birds that visit your garden. I simply love seeing the various parrots feasting on their seeds.
Autumn is a really good time for transplanting. The ground is still warm from the summer and so the plants still have enough time to get used to their new position. New plants can also be planted at this time as well, knowing that they will survive – although early Autumn is preferable.
My favourite is the rose; Autumn is the ideal planting time just before the first ground frost giving them a great head-start.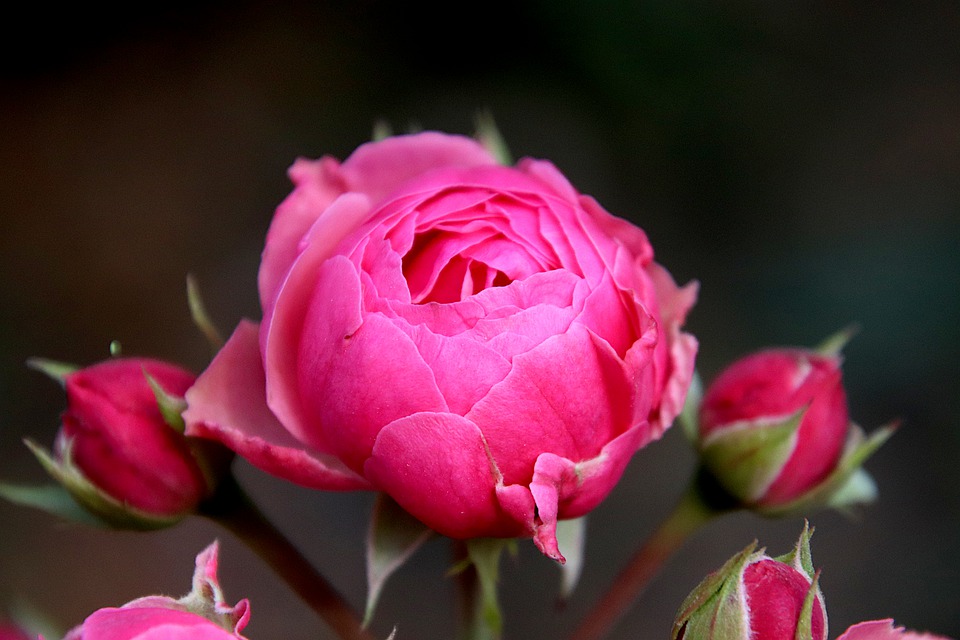 And whilst I was considering my own tips for an autumn garden, I thought I would share with you some great ideas, which my local Garden Centre – Birches of Leura kindly shared with me.  They are one of my go-to places when I am seeking new inspiration for my garden and are great at advising on the right plants to suit your skill, garden and tastes.
Here are Birches of Leura's Top Tips for your Autumn Garden:
Plant Spring-flowering bulbs at this time of year such as Daffodils, Tulips, Hyacinth, Freesias, Bluebells.
To add a splash of colour to your garden and pots, add gorgeous Pansies, Violas and Polyanthus.
Look around at the Autumn-coloured deciduous trees in your neighbourhood and choose the ones you'd like in your own garden. Order them from your local nursery to plant bare rooted in winter.
Plant winter veggies – broccoli, cabbage, cauliflower, silverbeet, leek, onions.
Plant some tasty herbs and garlic bulbs.
Weed and tidy garden beds and top up with mulch to protect plant roots for the coming winter.
Don't waste those precious falling Autumn leaves. They are Mother Nature's mulch.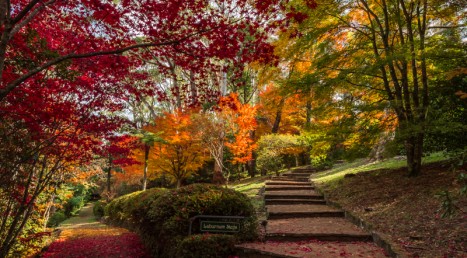 I would love to see some images of your own outside spaces or perhaps your favourite autumn garden, parks or community gardens.  Post on Instagram with #mountainwhispersautumngardens and lets inspire each other!