We all love a weekend away in luxury but it doesn't have to be all about spending money. Here's five free things you can do while in the Blue Mountains.
The Three Sisters – Echo Point, Katoomba
This is obviously the must see of the Blue Mountains and a place almost every visitor to the mountains takes in while here on holidays or on a day trip. The Three Sisters are one of the most well known spots in Katoomba and an absolute must while you're visiting us.
At over 3000 metres above sea level, the character of the Three Sisters changes throughout the day (and throughout the year) depending on where the sun is sitting. Floodlit until 11pm every night, there's plenty of opportunities to see this rock formation.
Enjoy the Three Sisters from the Echo Point Lookout or take in the short Three Sisters walk to get even closer.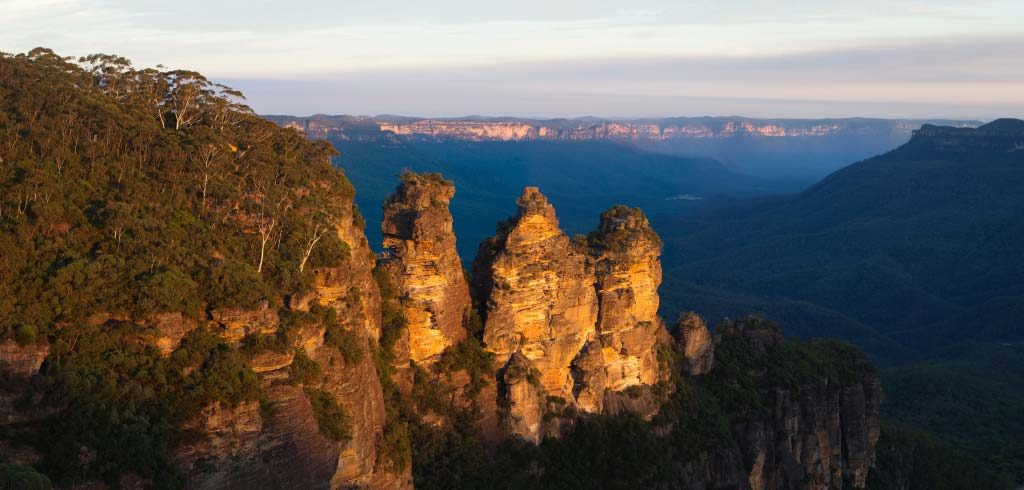 The National Pass
The National Pass is part of a series of bush walks which include Wentworth Pass, the Overcliff-Undercliff Walk, Kings Tableland and the Charles Darwin walk. Walk along Jamison Creek, pass waterfalls and enjoy the views from the numerous lookouts. To walk all the National Pass tracks you'll need more than a few days, but you'll certainly find one or two you can do during your stay in the Blue Mountains.
Mount Tomah Botanical Gardens
A visit to the Mount Tomah Botanical Gardens is perfect any time of the year. Mount Tomah is a cool climate garden covering 28 hectares and you'll find plants from around the world.There's a number of guided and self-guided walks, but make sure you visit the Southern Hemisphere Woodland Garden, the Proteaceae garden, the Remnant Rainforest and the Formal garden amongst the rest.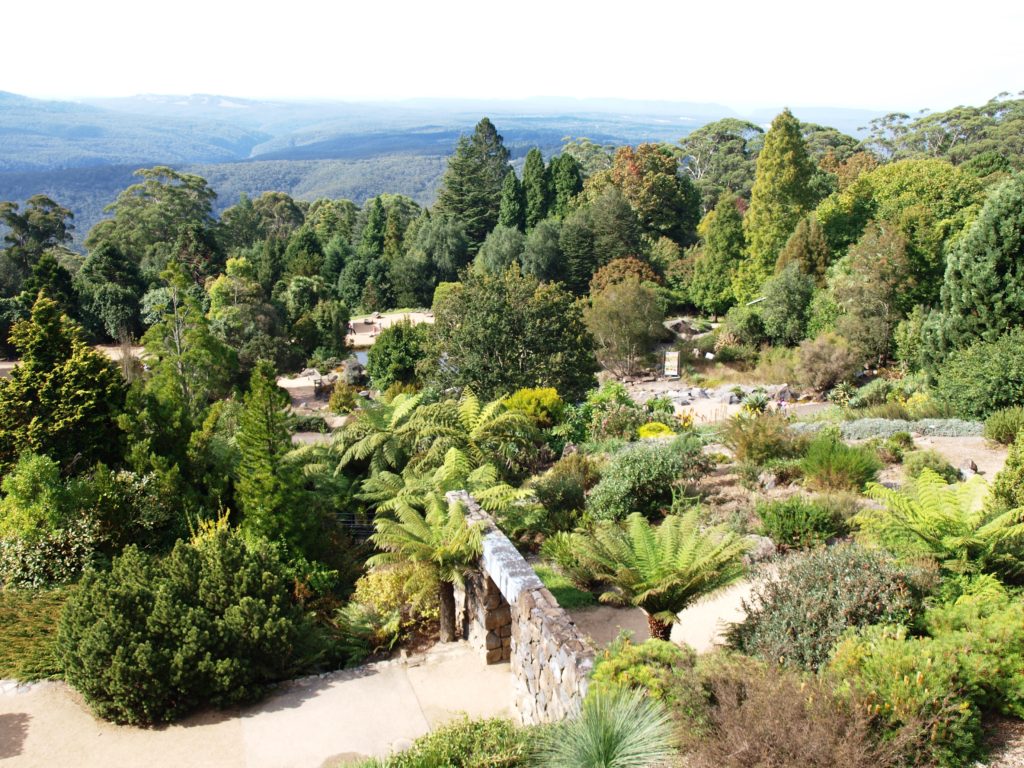 Hassans Walls Lookout
Located in Lithgow, Hassans Walls Lookout is one of the highest lookouts in the Blue Mountains. You'll get great views out to Mount Wilson, Mount York, Mount Tarana, Mount Bindo and Mount Blaxland as well as the Hartley, Kanimbla and Megalong Valleys.
Take a walk around Hassans Walls Lookout, and while in Lithgow, take in some of the other sights including the Glow Worm Tunnel and The Lakes.
Josophan's Fine Chocolates
Ok we'll admit it, you might end up walking out of here after spending some money, but a trip to Josophan's Fine Chocolates is well worth it. It's an absolute must visit with hand-made chocolates and sweets, as well as drinking chocolate, blocks and slabs. You'll also find baking and chocolate making supplies so you can make your own treats back home.
Josophan's is located right in Leura Mall, so take a walk through the mall and see what else you can discover.

There's so much to do in the Blue Mountains, if you've been thinking about visiting, now's the time to do it.
We've got a great special on at Mountain Whispers at the moment – book a 2 night midweek getaway at one of our luxury Blue Mountains properties for up to six people for only $700 or a 2 night weekend stay for only $850. That's a saving of over $800!
Book your Mountain Whispers luxury Blue Mountains holiday today.