Built in 1906 Varenna was originally home to Miss Matilda Cowper, great grand-daughter of Arch Deacon William Cowper. Matilda's father was the Very Reverend William Macquarie Cowper (Dean of Sydney) and her uncle, Sir Charles Cowper, was five times premier of New South Wales. Varenna is certainly rich in history!
Varenna has been restored to its full splendour and is ready and waiting for you. Did you want to take a look? Let's go.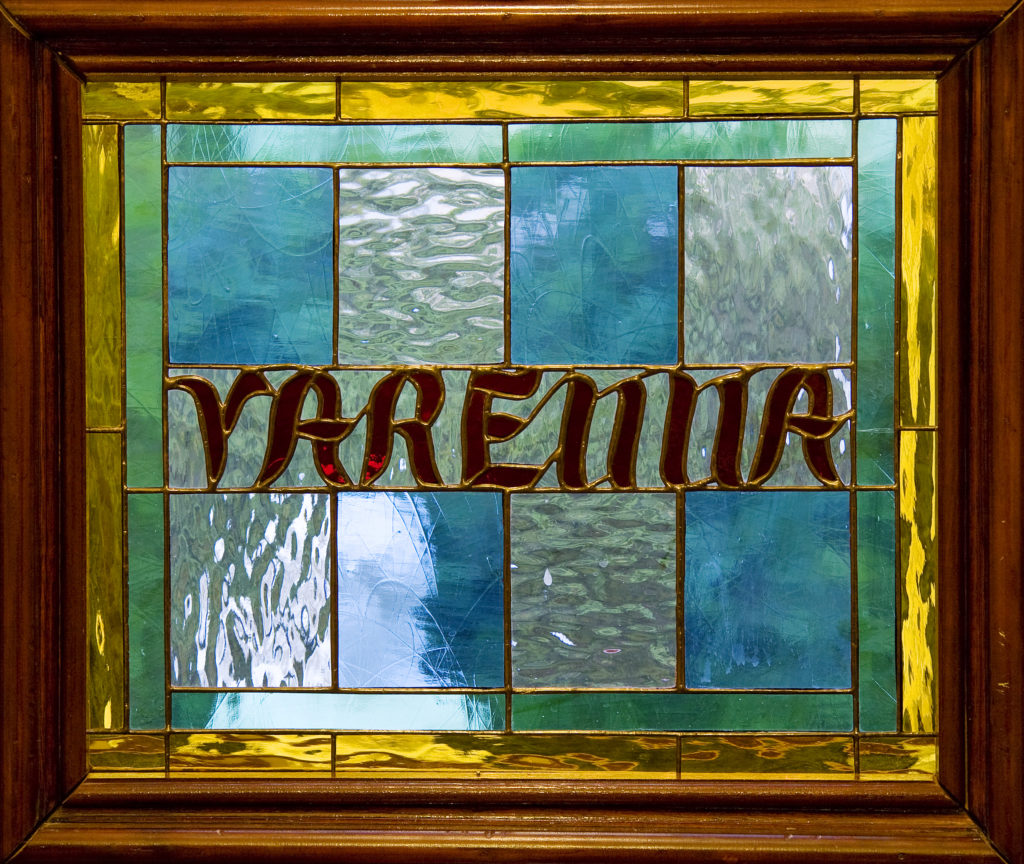 One of the first things that will strike you about Varenna is the sheer size. The house is set on 1,800 square metres of manicured gardens. Although only two minutes from Leura Village, the luxury and comforts of Varenna may tempt you to stay just where you are.
The grand living room and dining room welcome you as you come through the door.  Here you will find the promise of relaxation and comfort with plush lounges, gas log fire, dining table for six and antique period furnishings in every room.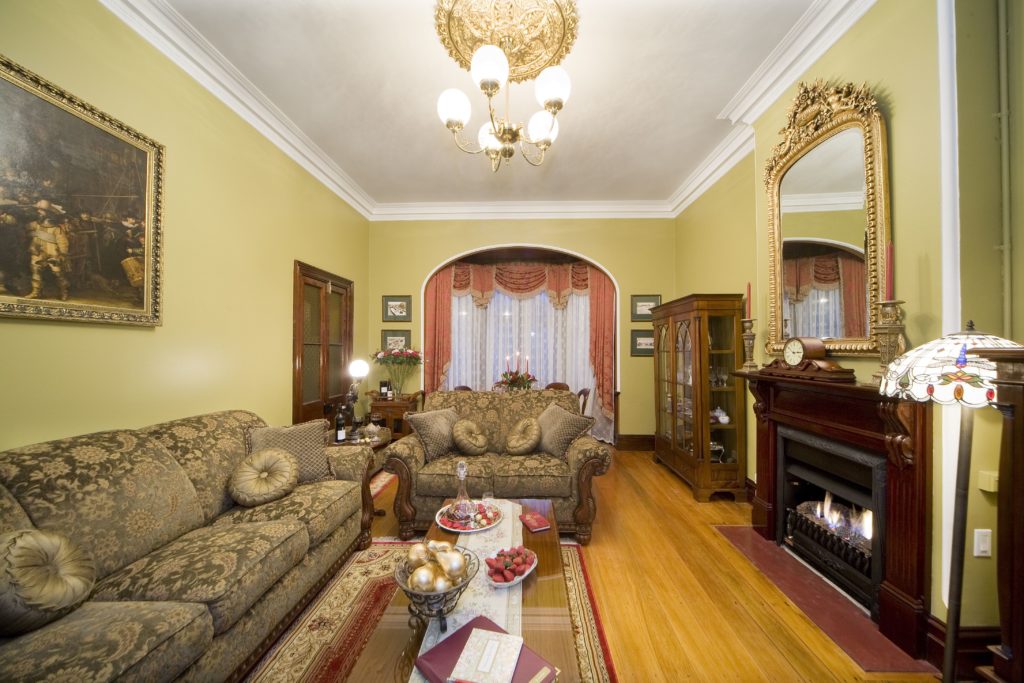 Did you know Varenna was featured in an episode of 'My Kitchen Rules'? With everything you need to cook up a feast, you won't need to leave. In the kitchen you'll also find the original wood burning stove to help take you back to a time when many fine meals were shared at Varenna. If you don't feel like cooking, we have a private in-house chef who can prepare a special dinner for you and your guests.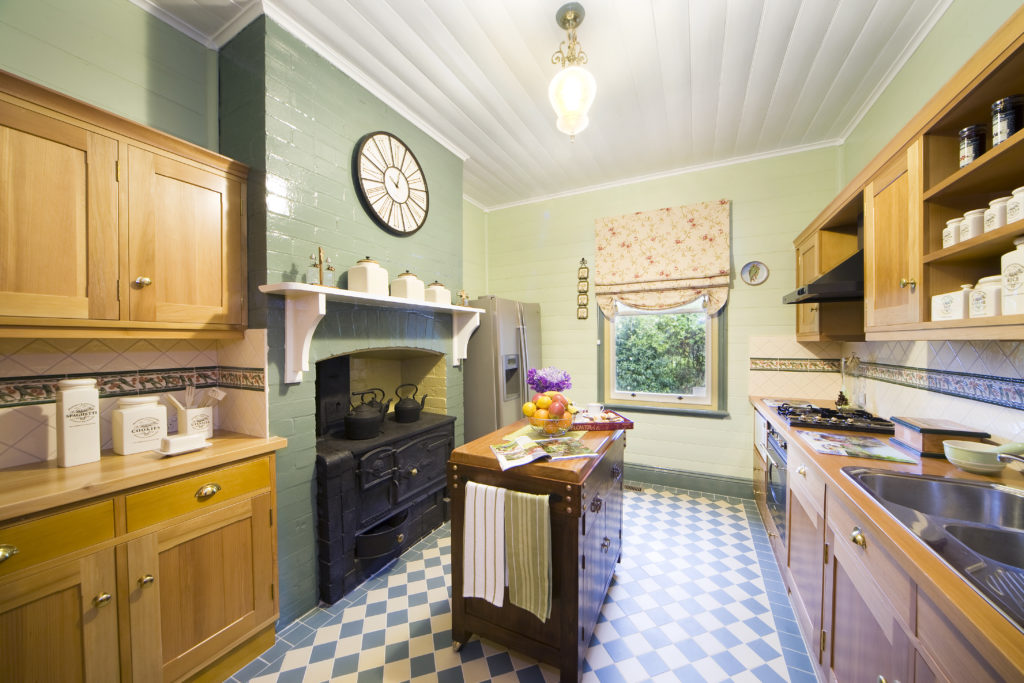 In the kitchen you'll also find full breakfast provisions including bacon, eggs, cereals, tea and coffee selection, drinking chocolate, marshmallows, juice, milk, bread and various spreads and conserves. If you have any preferences, let us know in advance and we can make sure your favourite options are ready and waiting for you.
Dine in the dining room, or take your breakfast or lunch out on the patio for a leisurely meal in the garden under the Blue Mountains sun.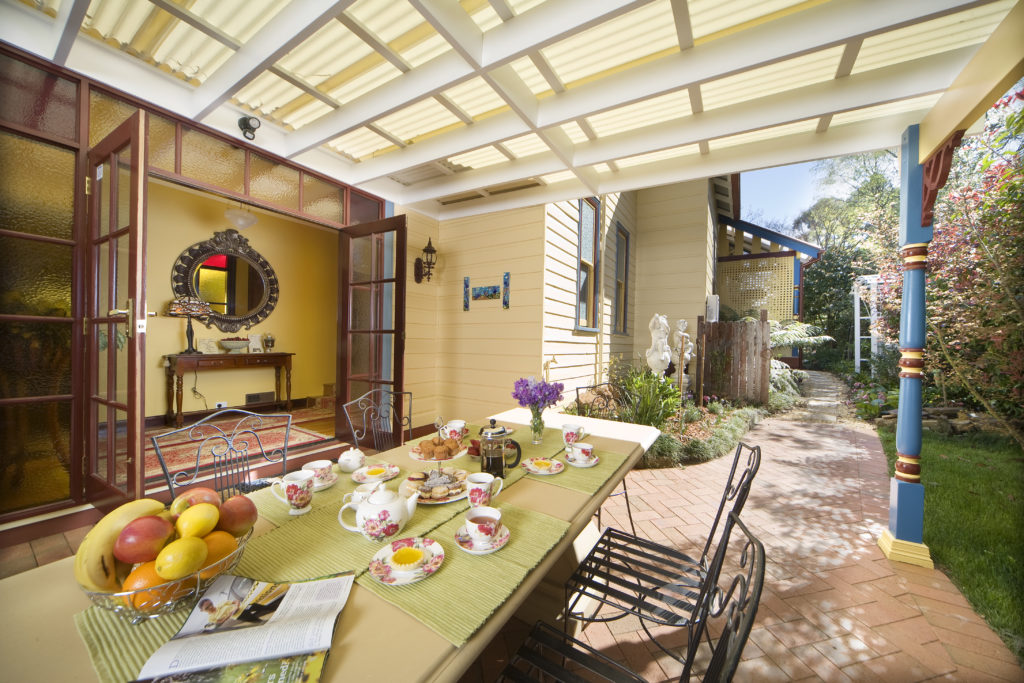 Shall we take a look at where you will be sleeping here at Varenna?
Two of the three bedrooms feature four-poster beds suggesting a night of romance ahead, while the third bedroom radiates a sense of love with its sumptuous French décor, a queen size brass bed, Swarovski crystal chandelier and rose pink walls. Each bed is dressed with the finest linen to match the character of each room. You'll find Egyptian cotton sheets, plump duvets, soft pillows and electric blankets for those cool nights. There's no doubt you'll wake up fresh and ready to explore.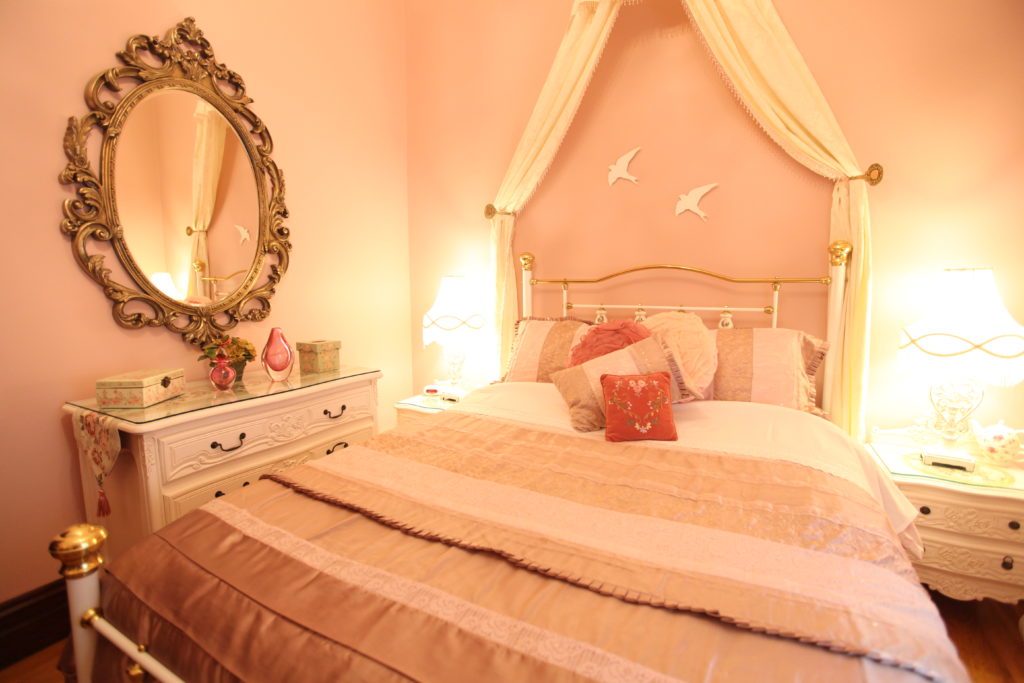 Varenna has two beautiful bathrooms; one features the original antique claw-foot bathtub while the other is a modern bathroom with a double spa bath. Each bathroom offers an indulgent treat at the end of a busy day, and is a lovely place to relax with a glass of wine. Both bathrooms have under-floor heating, soft fluffy towels, Egyptian cotton bathrobes, comfy slippers and quality toiletries.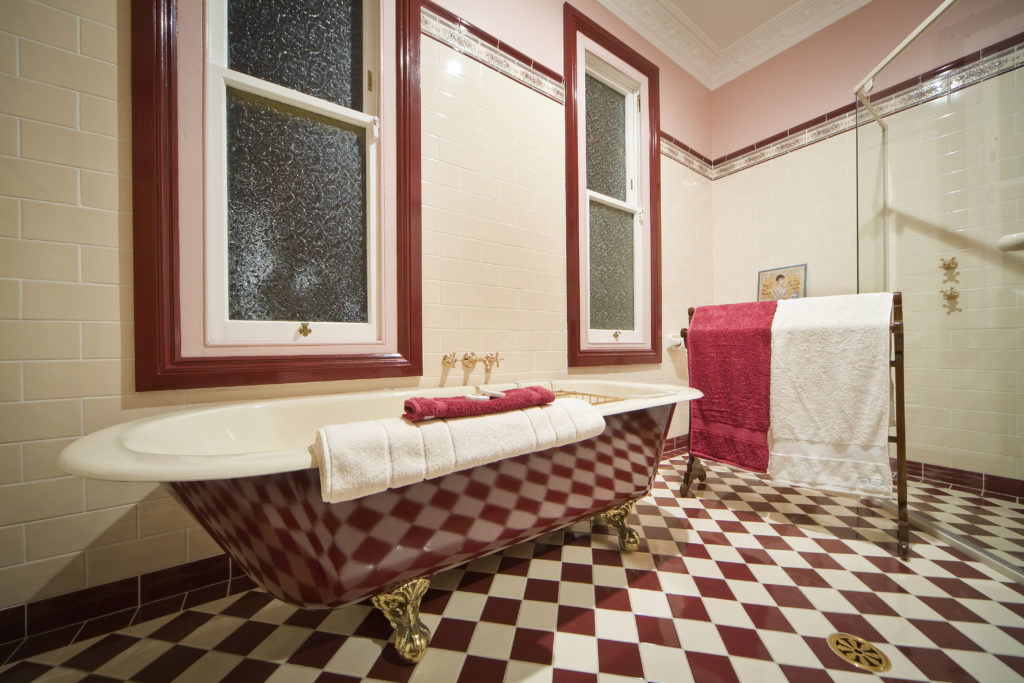 Entertainment wise, you'll find a large television with a choice of DVD's and Austar, CD player and CD's, board games and books. You can simply relax in the living area and soak in the history of Varenna, or take in the cafes, restaurants and pubs in Leura.
There is a lot to look forward to when visiting Varenna, from complimentary port, chocolates and wine on arrival through to in-house pampering options including massage and facials.
If it's time for a getaway, book your Mountain Whispers holiday at Varenna.