There is so much to see and experience in the Blue Mountains. And unless you are staying for an extended period of time, sometimes hiking just doesn't get you to all the must-see places in time. Cycling, which is three times faster than walking, could be just the thing to help you explore what's beyond Mountain Whispers – some of the most beautiful views and exhilarating bike tracks in Australia! So, with Autumn fast approaching, what better time of the year for us to bring to you some of the top cycling tracks in the Blue Mountains.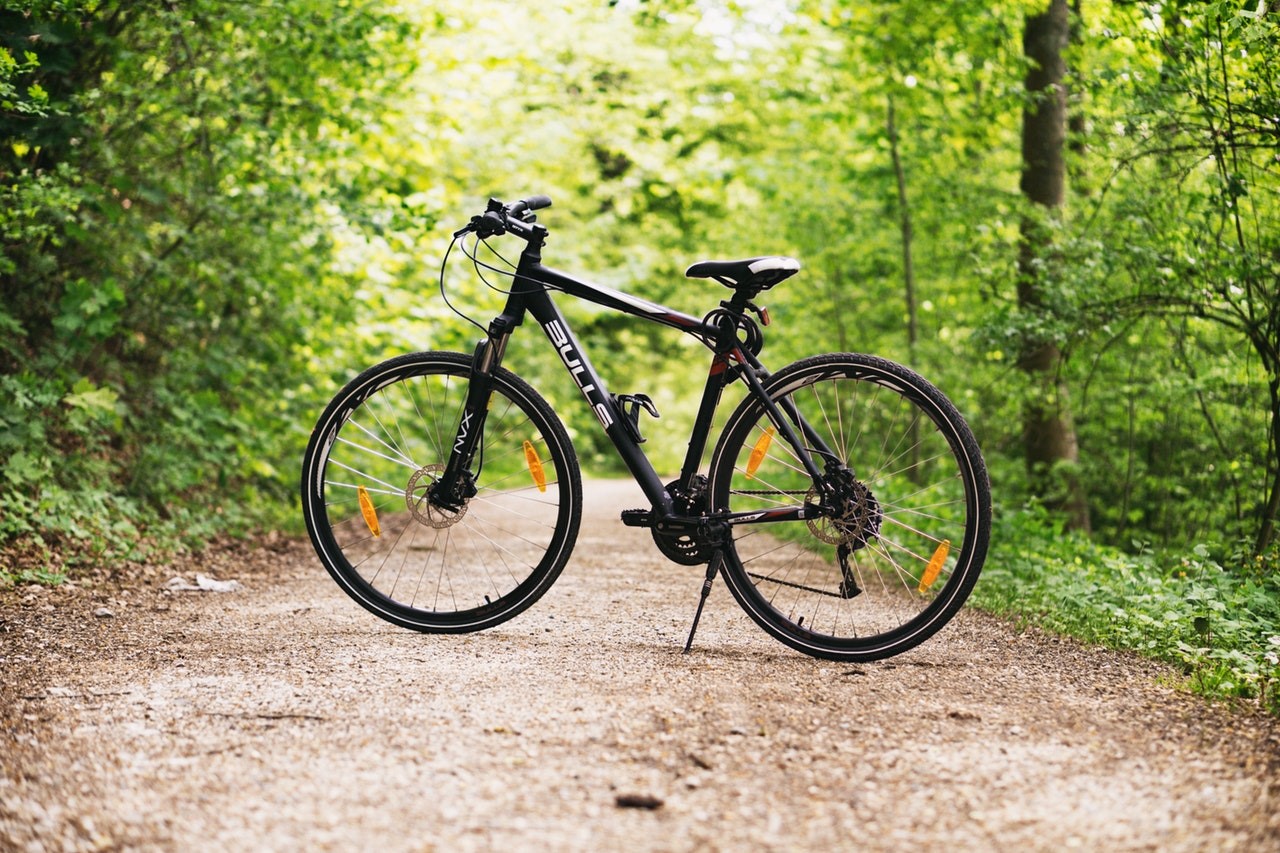 Hanging Rock Blackheath
One of the easier rides in the Blue Mountains area, the Burramoko Fire trail to Baltzer lookout and Hanging Rock, offers several different riding lengths depending on fitness levels. The distance is just under 16km, elevated 266m and overfilled with breathtaking scenic views, wild flowers and amazing photo opportunities along the way. About 1.5 hours is suggested, plus give some time for appreciation and exploration, so 3-4hours would be ideal!
Faulconbridge Point Lookout
Another one of the easier and more popular Blue Mountains' rides is the Faulconbridge Point Lookout ride which follows the flat and sandy fire trail to this impressive lookout. Return, this track is about 13km, elevated 300m and takes riders through the heavily wooded bushland (offering shade!) and ends with one of the most spectacular views in the Blue Mountains. The ride is about 45mins each way, but allow some time at the end to relax with a drink, some photos and a little snack before the ride back!
McMahon's Point, Wentworth Falls
If you're looking for more of a challenge, this ride offers a number of steep climbs and is about 36km return. But it is totally worth it.  You will be elevated 626m, whilst your jaw is on the floor, mesmerised by the views across Lake Burragorang and the vast Blue Mountains wilderness beyond! You will follow a track from Wentworth falls, along the cliff-line – making for a stunning cycling day trip! It is suggested you allow for approximately 2 hours each way, so pack some food and water to keep you feeling refreshed and energised.
Segway
And if biking is not for you, why not try a Segway! There are a number of companies in the Blue Mountains which offer guided local tours on a Segway – riding through the forest combined with learning about the area, all on varied terrain while testing out your new skill. Plus, how fun does it sound?! Be the envy of every conversation following your Mountain Whispers stay and Segway experience.
So, there you have it – cycling in the Blue Mountains! Combining health, fitness, amazing views, clean air and exhilarating fun sounds too good to be true! One great cycling experience will make your stay at Mountain Whispers all the more memorable and amazing!