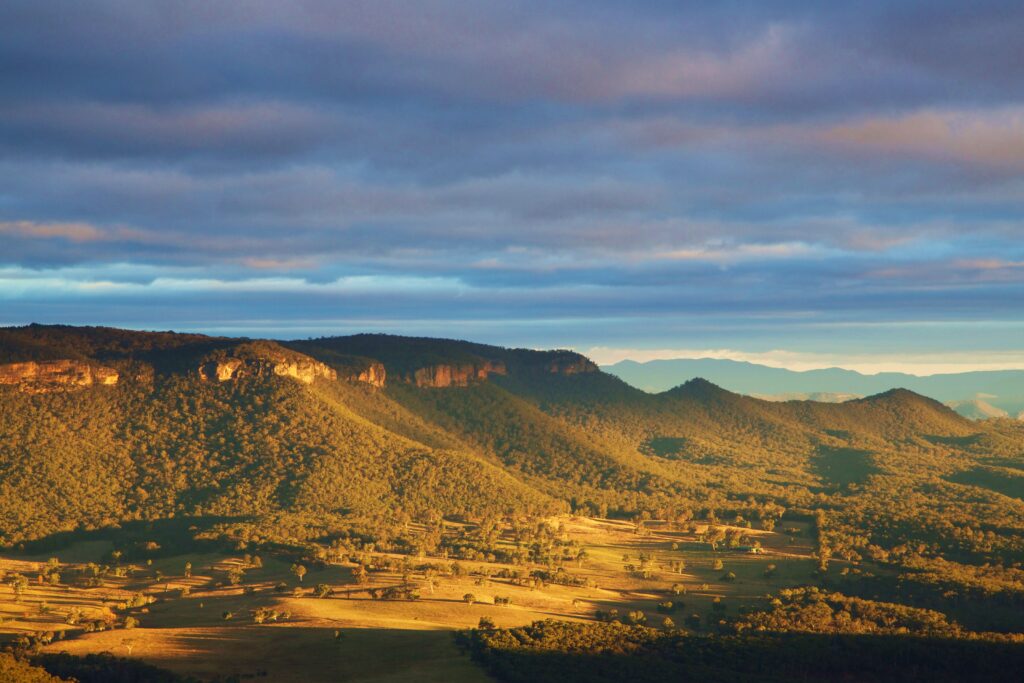 No matter where you stand in the Heritage-listed Blue Mountains, the natural backdrop of age-old eucalyptus trees and cascading cliff faces will undoubtedly leave most feeling inspired. It is this very sight that has influenced countless locals, including myself, to commit to ensuring its beauty is protected for many generations to come.

I committed to sustainable practices within all of our Mountain Whispers properties years ago, which meant lots of changes, big and small, that carry significant value to our mountains, our earth and our future. My dedication has influenced the way I operate my properties on a daily basis, has seen us collaborate with several external initiatives and has even reached as far as our guests, who inspiringly value and encourage our sustainable management.
So, do we talk the talk, or do we actually walk the walk as well?
You be the judge.
Sustainable Practices at Mountain Whispers
Mountain Whispers takes small steps to enhance our vision for the future, and reduce our carbon footprint through a range of sustainable practices including ~
Participation in the Blue Mountains Heritage Institute's "Low Carbon Tourism – Building Sustainable Communities" program
Buying 50% Green Power across all our properties
Increasing energy-efficiency throughout out properties by improving insulation, setting timers to lighting, central and floor heating
Installing water-saving devices with temperature control pads for hot water units
Operating ceiling fans and wood heaters in place of air conditioners, where possible
Replacing appliances with the 'WELS' (water efficiency rating) rating scheme.
Replacing existing lighting with more energy efficient LED lighting (where possible) and reducing average wattage
Recycling and refilling all batteries, printer toners and other household materials
Hosting our website with a 100% Eco Friendly Green Business.
These small changes, when implemented across five luxury properties and a working office, enables Mountain Whispers to play a positive part in climate change without any effect on the day-to-day operations of our business.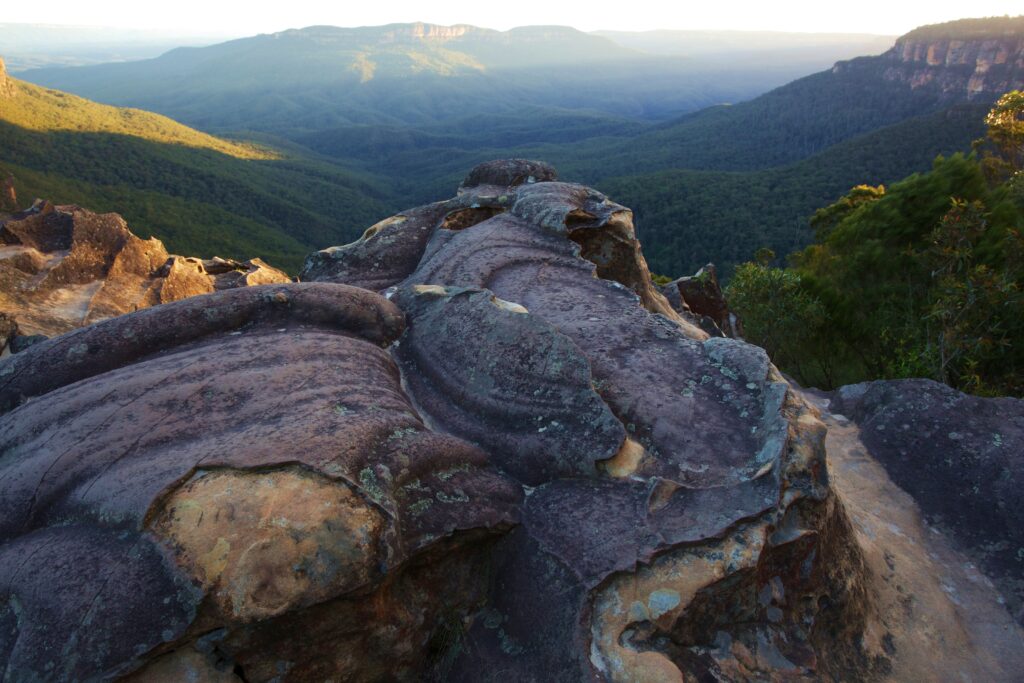 We are often asked by our wonderful guests and followers how they can assist us in our plight to protect and preserve the magical serenity and picture-perfect surrounds of the Blue Mountains environment. When you are welcomed as a guest in any one of our properties, you can help us to make positive, impactful changes by ~
Drawing our luxurious curtains and blinds at the end of the day to retain room warmth
Switching lights off when going out or retiring for the evening saves energy and reduces CO2 emissions
Switching off appliances like the TV and set-top box when not in use
Turning central heating off when going out or retiring for the evening
Only turning the dishwasher on when full
Only using the towels you require and leaving clean ones on the rail
Ensuring all scraps and rubbish are appropriately disposed of via the recycling bins we provide.
If you'd like to learn more about our sustainable practices here at mountain Whispers, or perhaps even see them for yourself, give Lorraine a call on 1300 721 321 or drop us an email here ~ indulge@mountainwhispers.com.au.