There is something to be said about the cool, crisp air once the Mountains have offered up their glorious annual snow fall. The trees look all the more decorative, strung with snowflakes and heavy with soft powder. The fire beckons as the evening sky appears, the frost on one's breath an indication that Winter is indeed, here again.
For many overseas expats, and even true-blue Aussies desperate for an excuse to shrug off the beckoning of hibernation, Winter provides the perfect backdrop for an increasingly popular 'Christmas in July'.
The Blue Mountains, having naturally sourced an idyllic European landscape, have embraced this festival and for more than 20 years, has celebrated Yulefest; a time for locals and visitors alike to swarm to the warmth of local guesthouses and restaurants to immerse themselves in the magic of Christmas.

It isn't hard to understand that this is indeed one of our favourite times at Mountain Whispers Luxury Accommodation. Welcoming enthusiastic guests with spice-infused mulled wine or belly-warming port and the singing of Christmas Carols can be heard from miles around. The decorations are hung with care, the Christmas tree pulled from retirement and adorned with baubles and fairy lights, the Turkey basted and returned to the heat of the oven for its epic all-day preparation.
While many Mountain Whispers guests agree that Yulefest offers the most impressive celebrations in the Blue Mountains, our properties would certainly not feel as festive without the helping hand of Rick Rutherford, owner and proprietor of Rick Rutherford's Country – The Australian Country Collections Shoppe, located in 'Badger House', in the heart of the beautiful NSW Blue Mountains.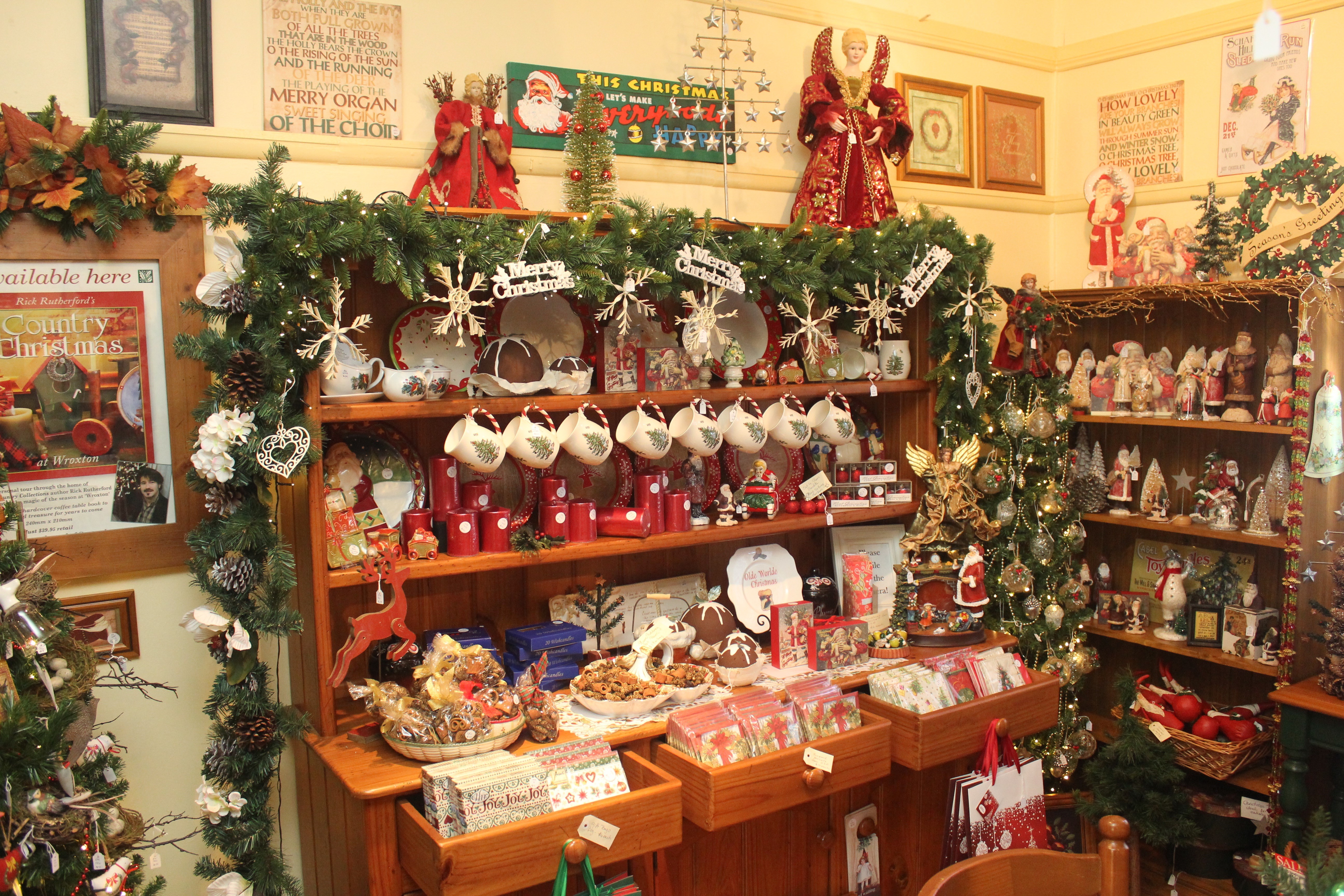 Rick's beautiful property offers every guest an afternoons' worth of browsing shelves for collectables and ornaments that bring Yulefest to life, followed by a renowned hearty homemade soup in Nessie's Daffodil Tearoom. Rick celebrates Yulefest every year – the largest conducted in the Blue Mountains and decorates every room – 10 in total – of the heritage gallery. Running from June 24th to August 6th inclusive, Yulefest festivities at Rick Rutherford's Country, with its wonderful old-world charm and yesteryear character – is the perfect venue for people to visit and indulge in a little winter Yulefest revelry.
If your plans this Winter see you embracing the Yulefest celebrations as a guest at Mountain Whispers, be sure to pop in to visit Rick, where you'll receive a complementary cappuccino/flat white/hot chocolate with purchases over $40. Simply mention this Mountain Whisper's blog to redeem your hot drink, a little Yulefest gift to help you keep your Christmas spirits high.
All the trims and treasures one could possibly want to stage your own Yulefest gathering with family and friends can be found here too. From bonbons and serviettes to table centrepieces, lush greenery trim for the mantelpiece and a plethora of inspirational collectable festive figurines, table ceramics, nativities, folk art pieces and so much more.

If you've found yourself stuck for inspiration, Rick's countless years of Yulefest preparation might give you a helping hand in recreating the Christmas season ~
"The best and easiest way to create a mid-year Yulefest celebration at home is thus to gather together a selection of these festive wares and deck out the dining room accordingly. Many of our customers even put up the Christmas tree but aim to decorate it in a different way than they would in December. Selecting a more seasonal theme with pine cones, berries and ribbon trim in earthy tones, the look is perfectly complemented with ornaments made of wood and tin, clip-one feather birds and special glass tree decorations – all of which are to be found in abundance as part of the RRC Yulefest showcase. And as far as present giving is concerned, many also take the opportunity to select a small gift as token to share as an expression of care and connection."
To all of our guests; past, present and future, the entire team at Mountain Whispers would like to wish you and your family a very Merry Christmas in July.