There are so many waterfalls in the Lawson area that it's going to take you a good day or two to discover them all.
Yesterday we shared the Leura Cascades, Bridal Veil Falls and Gordon Falls Reserve, and in further blogs, we'll bring you information on the rest of the waterfalls in the Blue Mountains area, but today we're looking at the South Lawson Waterfall Circuit that takes you from Adeline Falls through to Junction Falls.
Here at Mountain Whispers we love getting out and discovering the local area, so when we found the South Lawson Waterfall Circuit, we just knew we had to share it so you can experience the beauty of this short walk yourself. 
The South Lawson Waterfall Circuit is only a short 3km loop, but be prepared to set aside a good couple of hours as this walk takes you past four amazing waterfalls – Adeline, Federal, Junction & Cataract. It is an absolute must walk, and perfect to do no matter the weather. In fact, after some rain, these waterfalls are even better.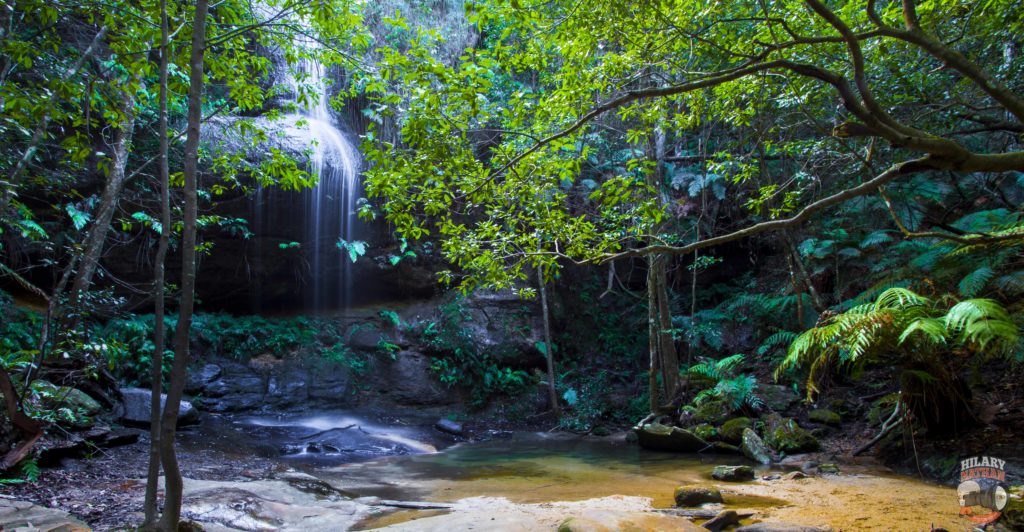 The circuit is a popular one with locals and is only a short distance from the centre of Lawson. Call into Lawson and grab some lunch on the way – you'll want to stop by at least one of the waterfalls and take in lunch and the views. Even better – the Lawson circuit isn't often known about by visitors to the area, so the tracks are generally quieter and you can spend more time soaking in the views and the atmosphere.
You can access the South Lawson Waterfalls Circuit via Honor Ave and Livingston Street in Lawson. There are two main carparks, one at each end of the circuit. It's only a couple of minutes between the two carparks so if you don't feel like walking back past the waterfalls (although we would – you can't just have one look!) you can just walk between the carparks.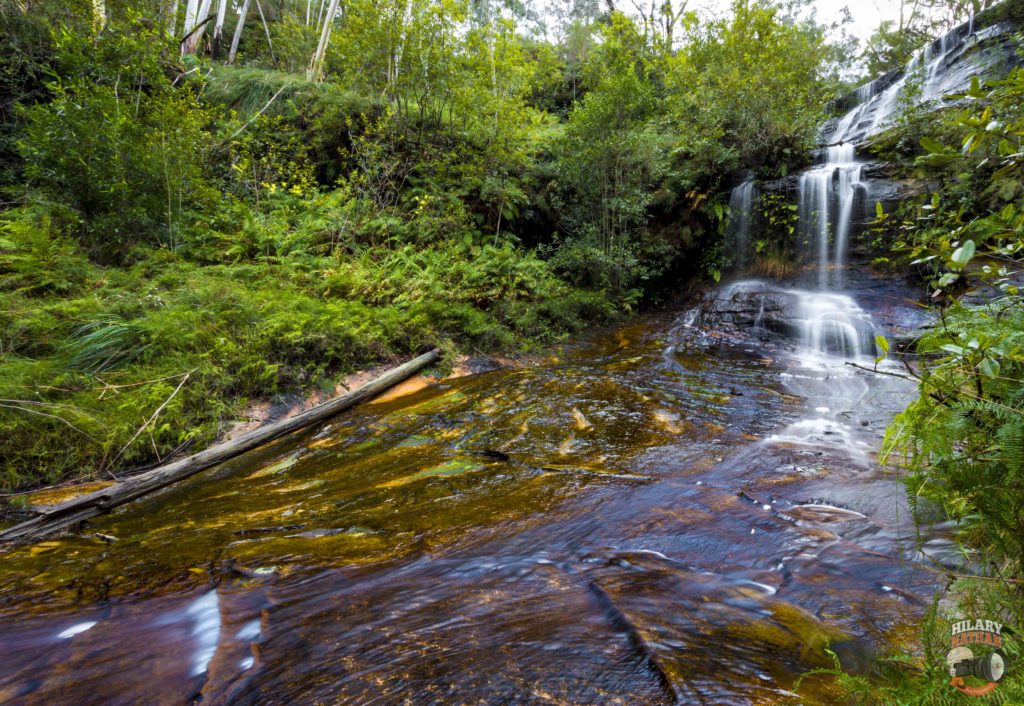 If you haven't had enough discovering or feel like a longer walk, you can extend this walk to join up with the Terrace Falls walk at Hazelbrook by following the fire trail that runs parallel to Lawson Creek. We recommend calling into the visitor centre to grab some maps on your way out to Lawson.
Because there are so many waterfalls along this loop, we recommend a pair of good sturdy shoes as the ground can get a bit muddy and slippery, but it is an absolute experience and one we certainly recommend checking out.
Book your Mountain Whispers holiday here and spend a day discovering the South Lawson Waterfalls Circuit.