With five beautifully renovated properties under her belt, Lorraine Allanson has worked hard to secure her moniker 'the vintage house whisperer'. Renowned in the Blue Mountains as the go-to woman for luxury accommodation, local insights and contacts, and above-and-beyond service, it is any wonder where Lorraine finds the time to personally carry out her painstaking restoration of period homes. Call it a hobby, a passion, or a drive to pay homage to the stunning world of yesteryear, any guest of The MW Collection will attest to the payoff of her every thoughtful inclusion and detail.
Let's Take a Look at Renovations of Chatelaine and Her Beautiful New Features with Design Guru, Lorraine Allanson.
How did you know the Chatelaine property was 'the one'?
When in search of property number five, I was looking for something that was close to all the tourist amenities yet felt a million miles away.  There had to be a calling – this house had to speak to me as all the properties before her have.  With a 180-degree view of the Jamison Valley, I knew this was it – it was breathtaking!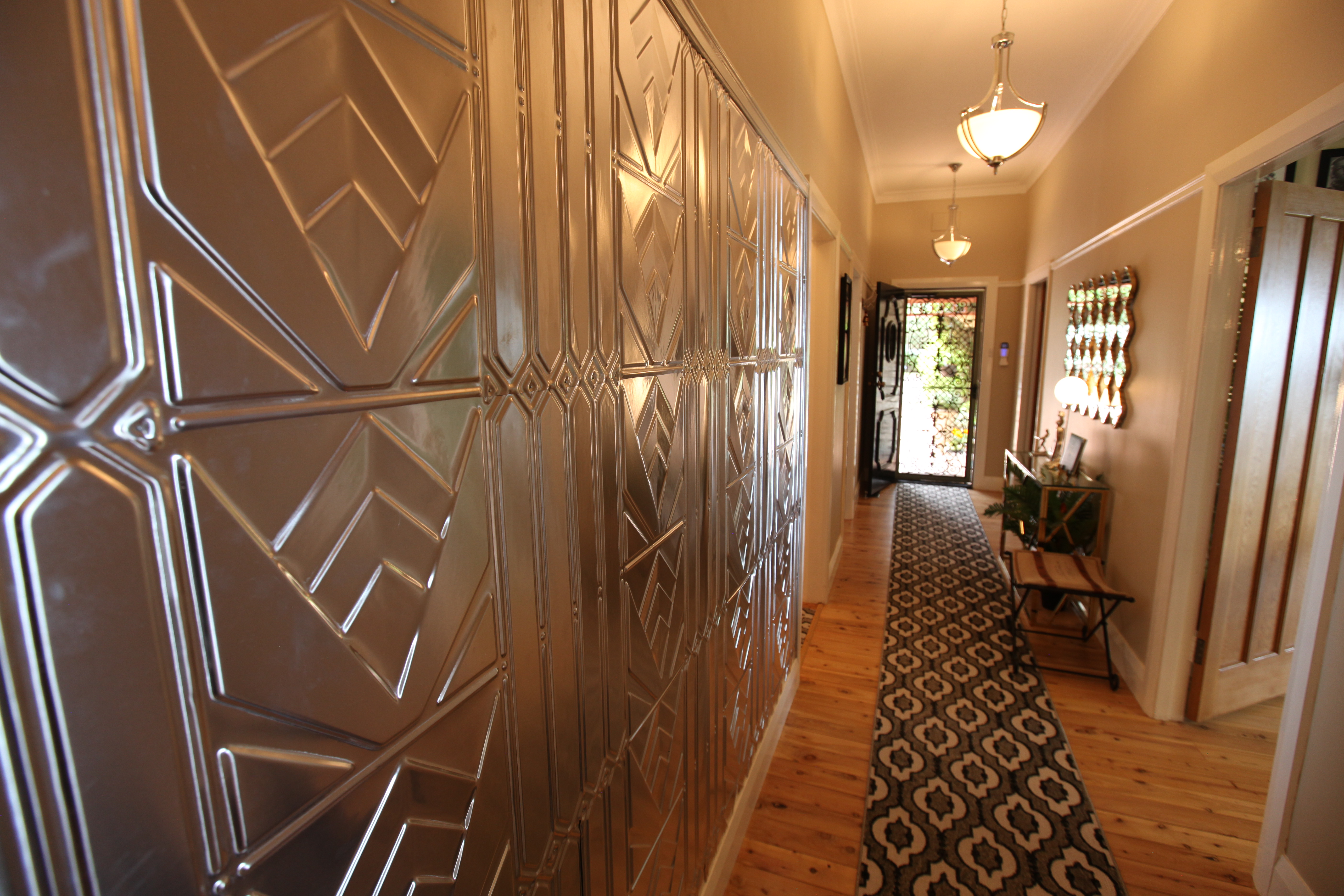 What was your vision for Chatelaine? What influenced the design style of the property?
When restoring properties, I ensure that I pay homage to the period in which they were built whilst adding modern touches to bring the property into the 21st century.    Being dubbed "the vintage house whisperer" I ensure that the period in which a property was built is researched to every minute detail to ensure I am sympathetic to that era.  Chatelaine was built in 1938 which falls in the Art Deco period whilst overlapping in the Hollywood Regency era.  With the corporate market in mind as my avatar, I knew I had to really wow them and the views of the Jamison Valley was my canvas.
Looking back, did you anticipate how much work the renovations where going to be? Where do you start?!
As with all renovations it's impossible to gauge exactly how long it will take until you start unveiling the layers.  What I thought would take 3-4 months took double that due to walls and ceilings having to be re-skinned (re-surfaced).  Started with removing layer upon layer of wall paper and then onto removing thick red and pink carpet throughout the house to unveil gorgeous original oak timber floorboards – "we've struck gold"!
How long did the renovations take from start to finish?
Commenced in mid-June 2017 when I first picked up the keys from the real estate agent to the day of opening and welcoming our first guest (journalist from Vintage Life Magazine) in February 2018.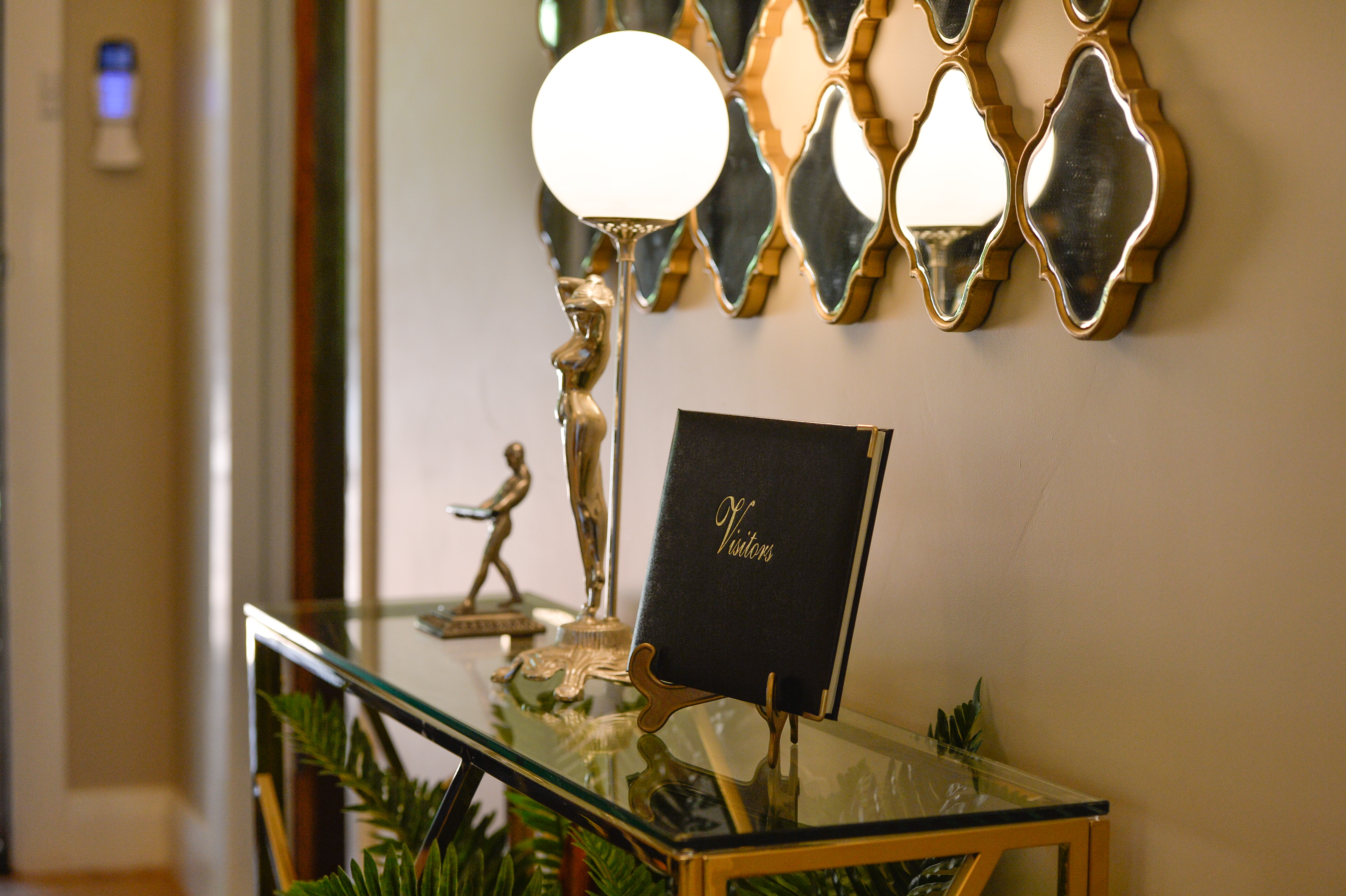 What was the most challenging part of your renovation?
Would have to be the layer upon layer of wall paper stripping.  It just went on and on and in the end took a lot of the wall with it.  I then had to have the walls re-plastered and not to mention the ceiling in the lounge/billiard room – this had five coats of various fills and sealants to ensure I had a relatively smooth finish in the end.  Also, being away from my family.  I spent 7 months restoring and worked 7 days a week from sunrise till 10.30pm every night.
What do you think makes Chatelaine special? What are your favourite features?
The landscape on which Chatelaine sits is remarkable. Nestled on 4,974sqm of manicured undulating gardens with views across the Jamison Valley is simply breathtaking.  Take a seat in your recliner and watch the ever-changing landscape without having to move or turn on the TV.  Prepare to unwind and destress.  Mother Nature is in full screen, high definition right in front of you.  Complete privacy from the world yet only moments to all the tourist attractions and villages of the Blue Mountains.  Step back in time to yesteryear and feel like you're about to be greeted by Humphrey Bogart and Lauren Bacall over a game of pool.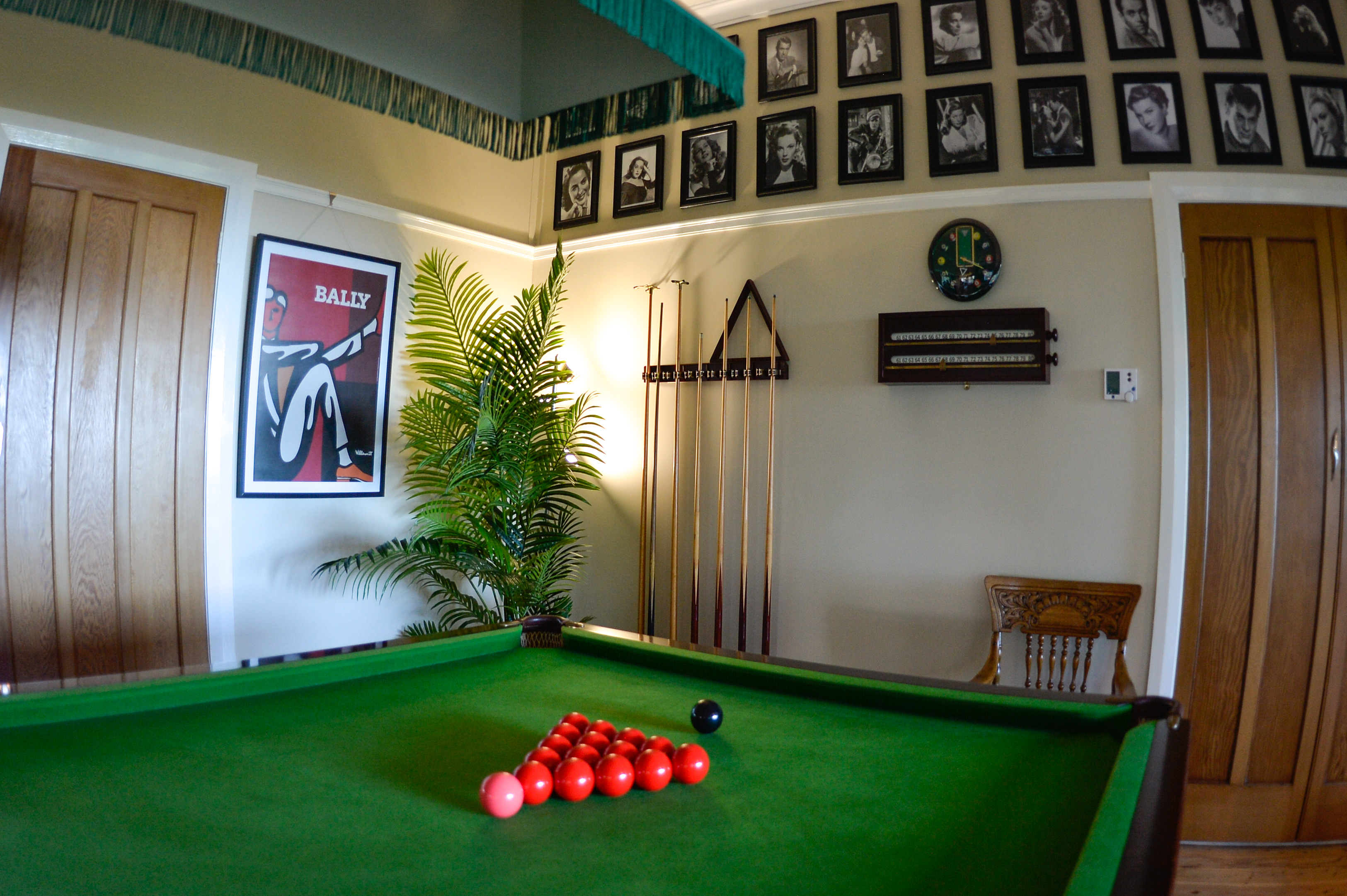 There are so many favourite features but just to name a few would have to be:
Pressed metal feature wall in hallway, around the fireplace mantle and rangehood in kitchen. Many painstaking hours were spent putting this in place
Black and white photographs of all the Hollywood stars of the silver-screen
Plush carpet in the bedrooms and king-sized beds beckoning guests to sleep in a little longer
Being so close to Mother Nature without having to leave the front door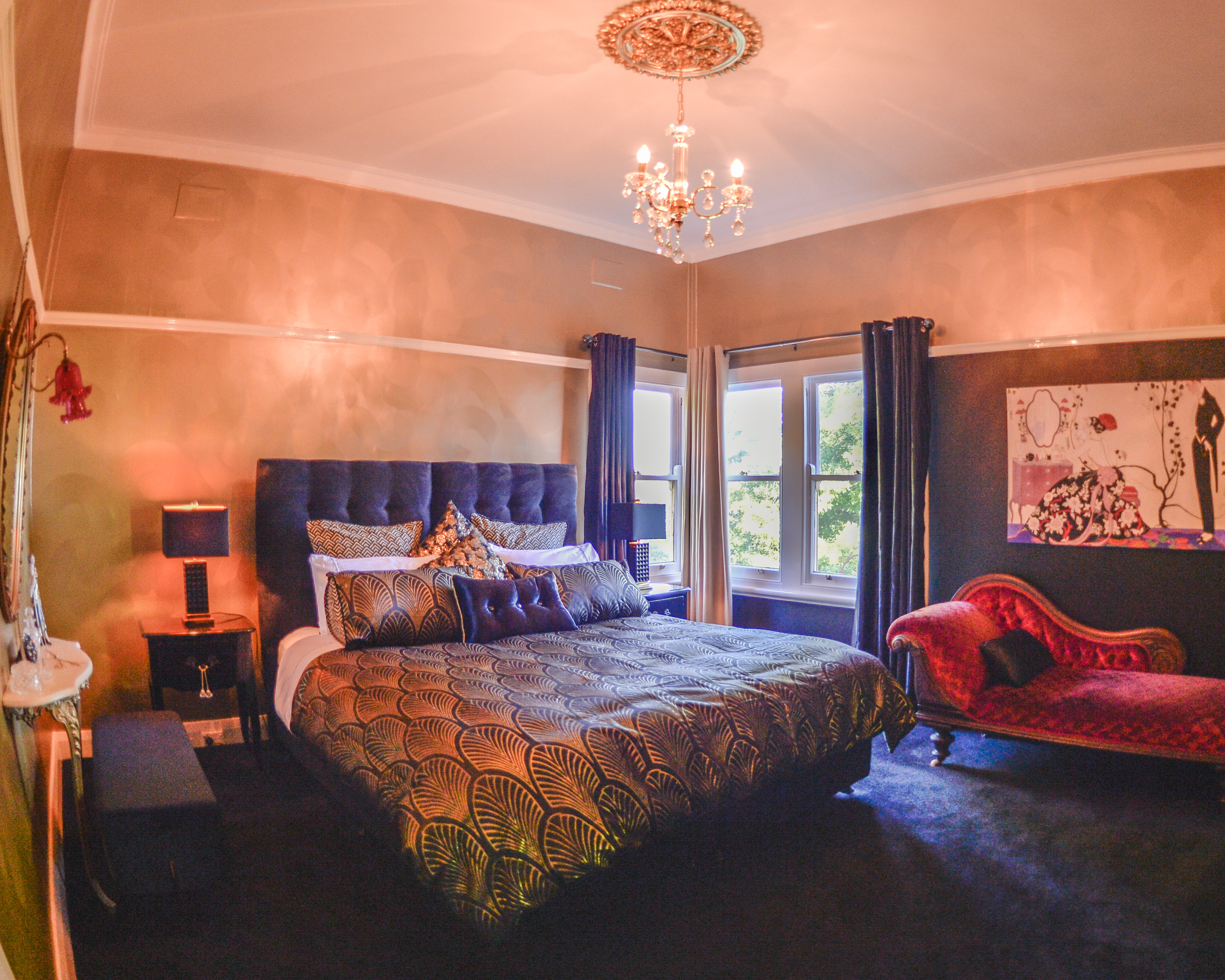 Once Chatelaine was complete, did you find it difficult not to keep her all to yourself?
Absolutely! Chatelaine is a place to escape to leave the cares and stresses of the world behind. Arriving to the soft dulcet sounds of Ella Fitzgerald as you enter the front door, you are instantly transported to yesteryear.  A time of peace and relaxation, coming together.  At times it really is difficult to leave and pass her over to my incoming guests, although knowing the way she makes me feel and all my love and attention I have put into her restoration, I know will be the perfect medicine for my guests, especially those seeking solace.
To really appreciate the exquisite design and restoration of Chatelaine, nothing will do more justice than seeing her for yourself. Contact Lorraine to discuss your stay, or secure your next available weekend before someone else does.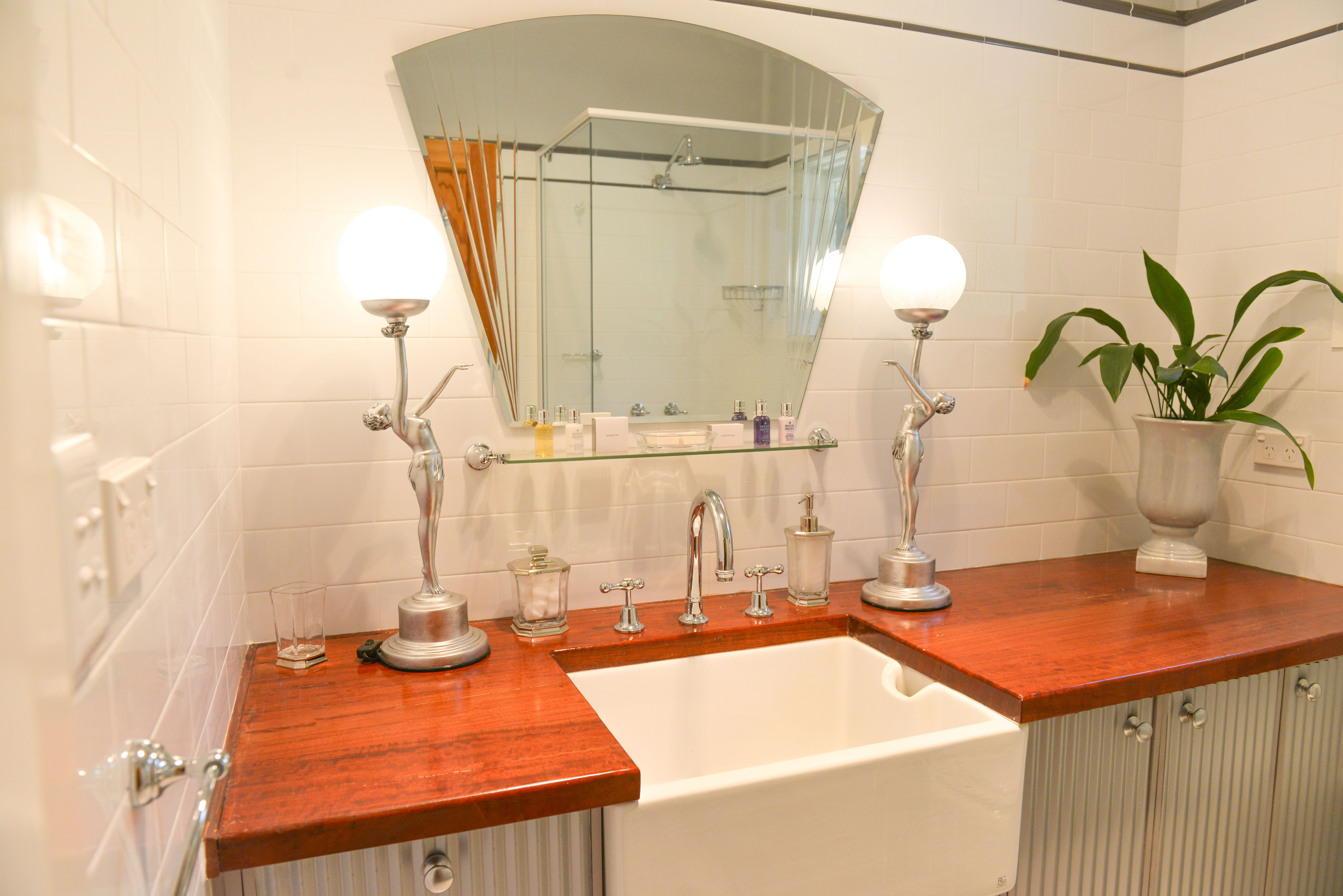 It will be worth it. Promise.