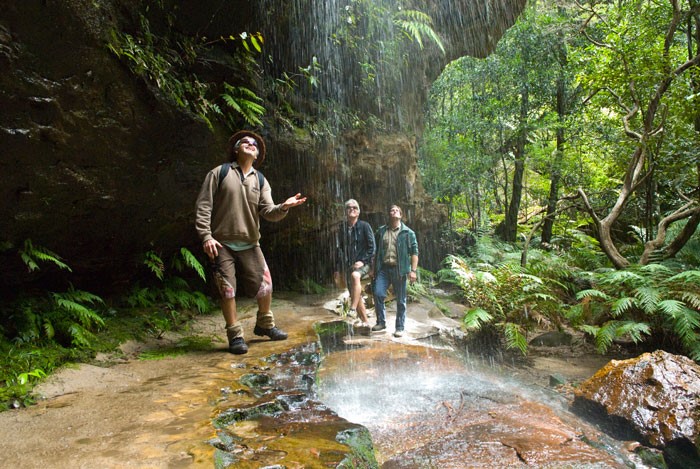 When the sweltering heat of Summer hits, there's no doubt that so too will the flock of families desperate for cool relief at your local beach or swim centre. Car parks hit peak capacity as the mercury rises (along with your stress levels), and coastal towns around the nation triple in size just about overnight.
There is an alternative to beating the heat this Summer though.
While the Blue Mountains are a famous location synonymous with roaring fireplaces and smooth port to warm the cockles over Winter months, they also offer the cool but often forgotten sanctuary so many holidaymakers seek.
Let's visit our top 3 Blue Mountains locations to help you beat the heat this Summer.
Wentworth Falls
Weeping Rock at Wentworth Falls near Leura will undoubtedly offer every one of its visitors a feeling of sheer appreciation over the warmer months. What may seem like a steep walk down the stairs is well worth the effort when you descend upon crystal-clear waters that await at the bottom. Knowledgeable locals enjoy the natural spray of the falls or fully submerge under the powerful falls themselves. The rainforest-like views along the way make for some breathtaking moments and perfect photographic opportunities; take your time and listen to the sounds of the mountains as you descend between cliff faces and into the cool ravine below. Never overcrowded and always with room for a picnic blanket, dive in, cool off and enjoy the natural surrounding gum trees and wildlife before you embark on the walk back up the stairs.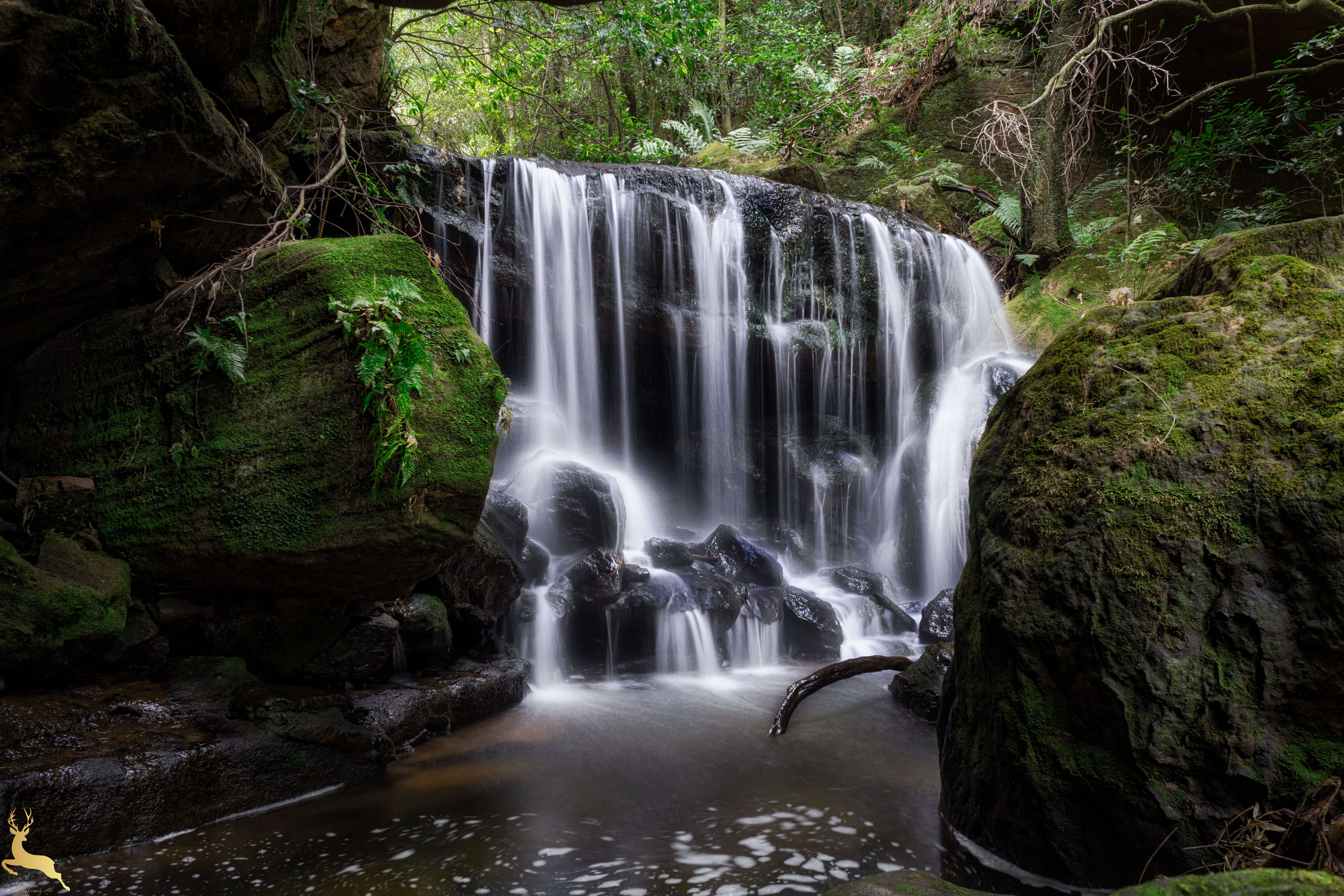 Image courtesy of pioneerwalks.com.au
Blue Pool in Glenbrook
Hidden in the heart of the Blue Mountains National park, follow the walking track for roughly 500 metres and you'll feel a lifetime away from the city. Stunning, natural blue waters surrounded by picturesque ferns will melt away your stresses and cool you off in an instant. Stay for a play or for the day, but keep a close eye out for curious turtles, beautiful birdlife and seasonal tea tree flowers while you kick back on the sandy shore of Blue Pool.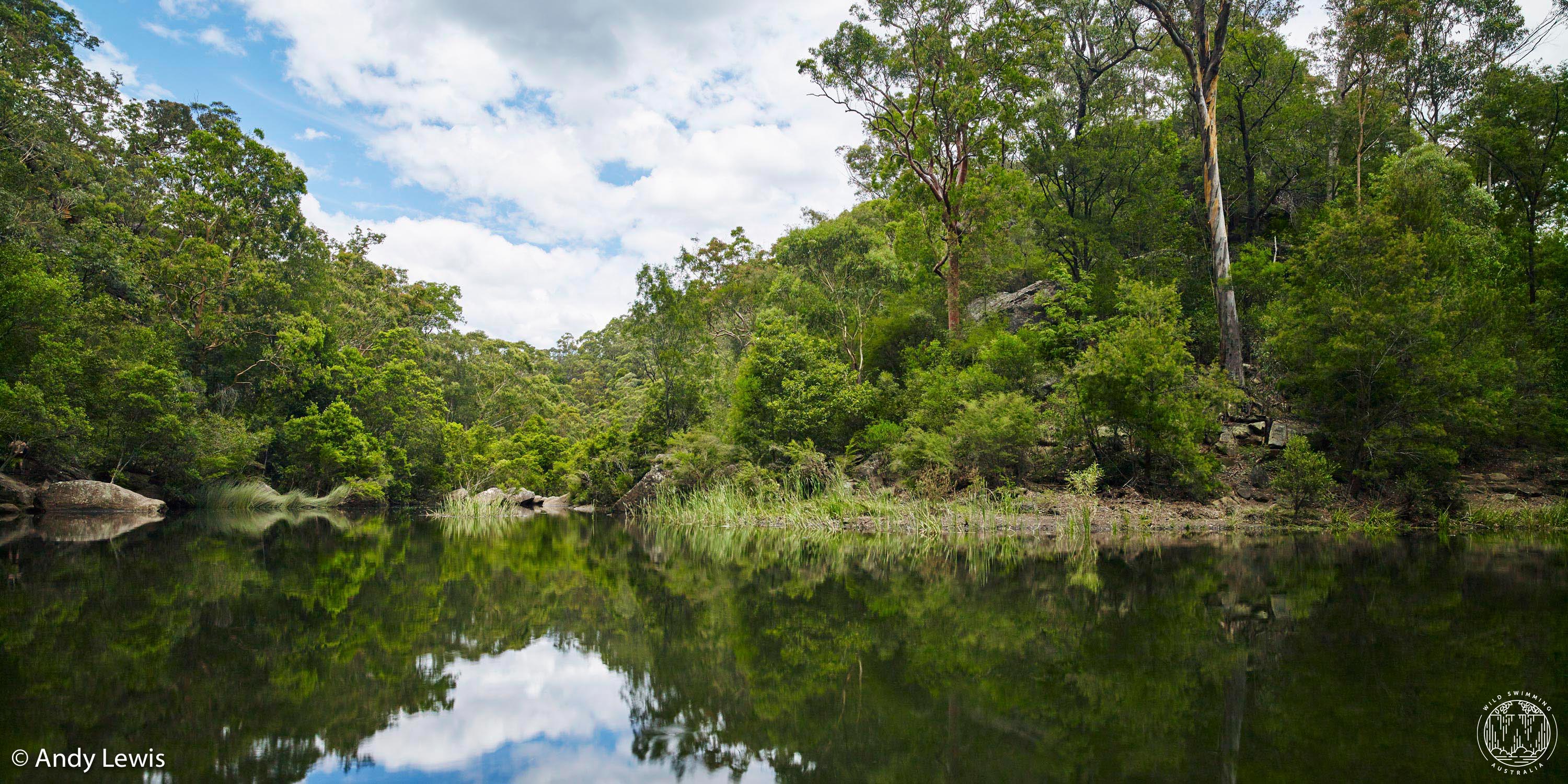 Image courtesy Andy Lee and Wild Swimming Australia
Jellybean Pool
Offering an expanse of sandy beach, shallow waters and rocky cliff faces that are perfect for exploring, Jelly Bean pool is ideal for those wanting to set up camp for the day and casually wade in and out of the cooling waters. Set only 200 metres from your parking space, feel free to bring the Esky and deck chair – once you discover this little gem, you certainly won't want to leave.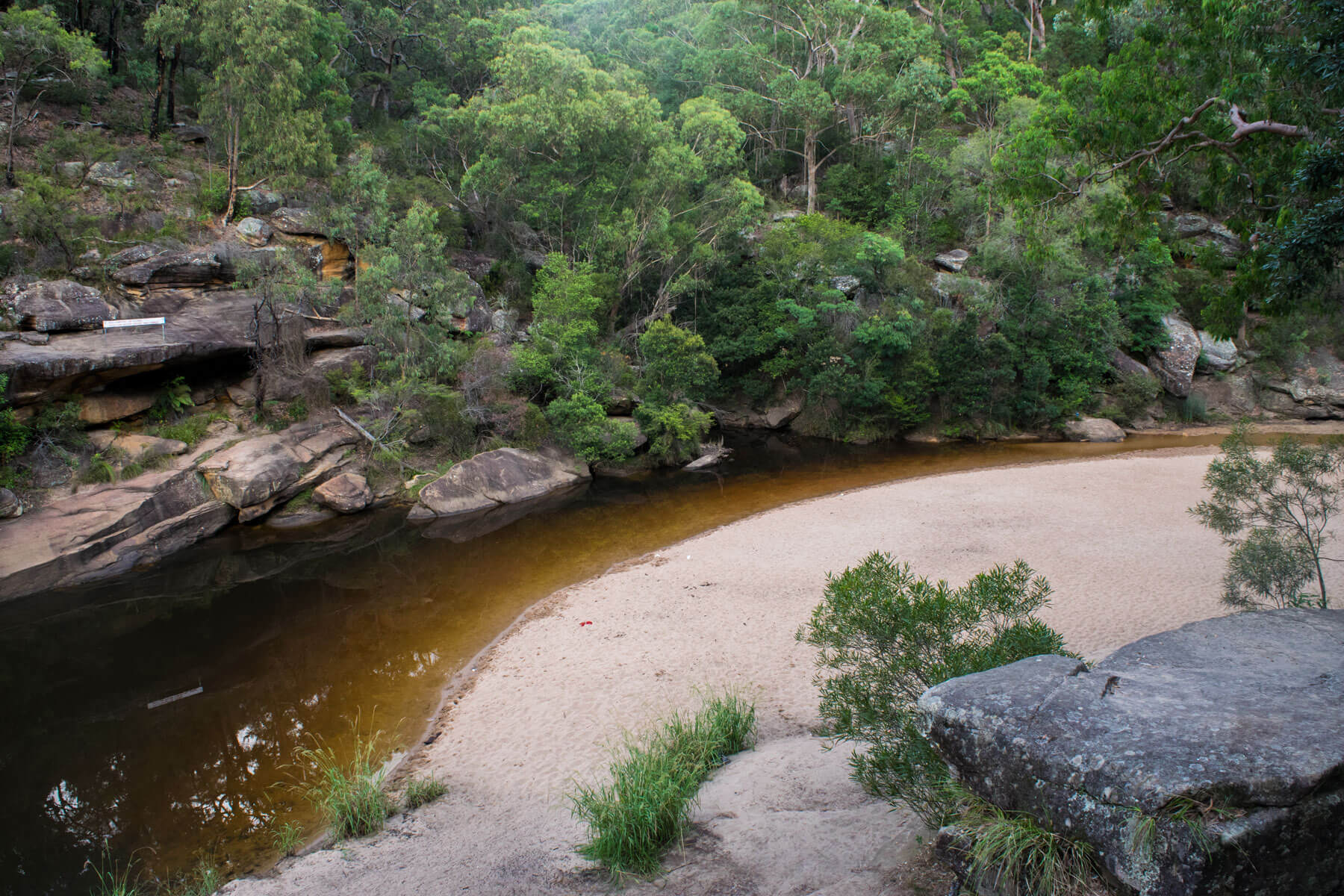 Image courtesy of pioneerwalks.com.au
If swimming or exploring really aren't for you, fear not. Each of our five luxuriously private MW Collections cottages offer fully air-conditioned premises, open decks or expansive verandahs, lusciously shaded gardens and all the creature comforts of home.