What is not to love about the tranquillity of autumn? Finally – the sweltering hot days of summer have come to an end, but the humidity still clings to the cities and suburban regions. This is the perfect time to retreat to the Blue Mountains and unwind, where cool and comfortable temperatures will greet you day and night. Don a jumper while exploring cozy villages and enjoying comforting foods, or along many of the serene tracks that can be found throughout the Mountains.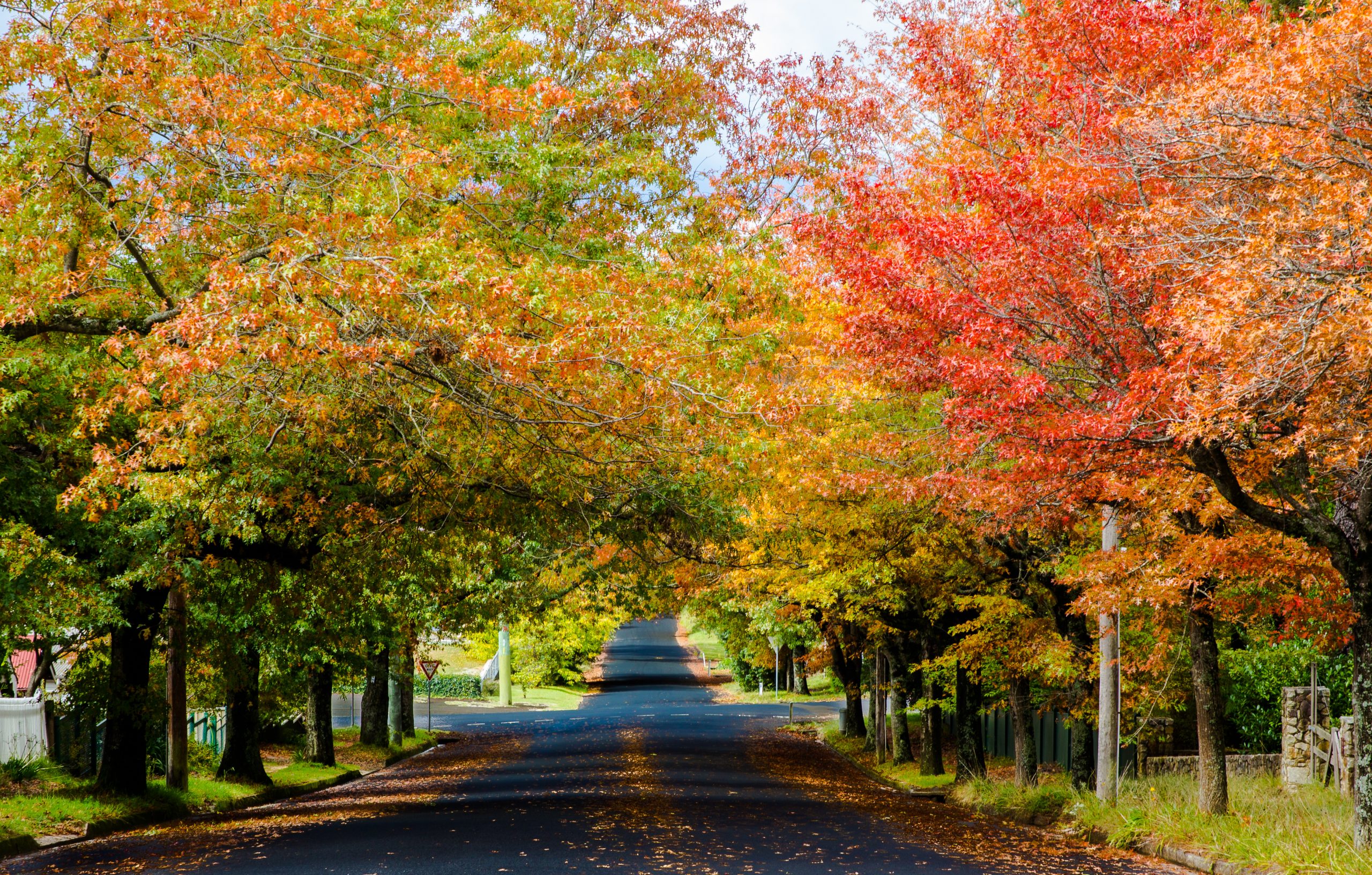 Not only is the temperature perfect, but so is the flora that explode into shades of yellow, orange, brown, and red. There are so many benefits to immersing oneself in nature, especially during a getaway where time moves at your own pace. Reduce stress and allow yourself to breathe deeper this autumn. Here are three noteworthy places to visit for a visual feast this upcoming season:
Blue Mountains Botanic Garden, Mt Tomah
Stroll through a red carpet of foliage and gaze upon the many maples, which the garden boasts as one of the best collections in the country. Are you in need of a way to de-stress? The Garden offers nature therapy walks, a guided experience that takes inspiration from the Japanese practice of Shinrin-yoku, and finishes with a tea ceremony. Read more here.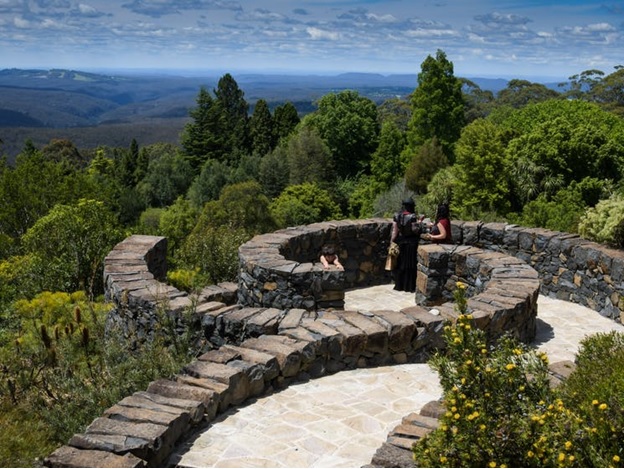 There are several gardens with magnificent collections of red, brown, orange, and yellow trees amongst other spectacular fauna. Bring a picnic along and take a stroll. Notable gardens include: Breenhold Gardens, Windyridge Garden, and Nooroo Garden – which is home to various rare flora!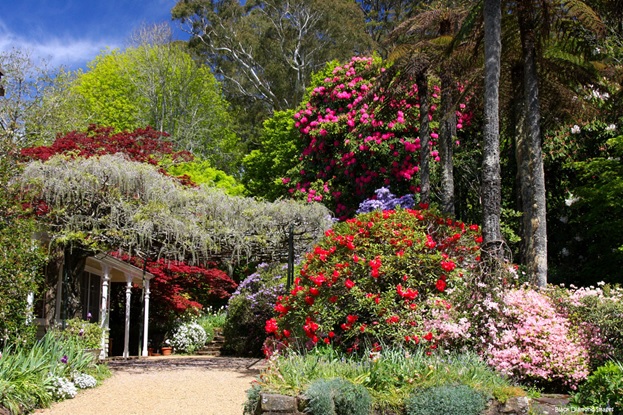 Everglades House & Garden
Enjoy a vibrant expanse of colours at Everglades, where you'll be able to stroll along paths featuring fairytale-esque autumnal flora. Relax at the café and historic house afterwards to soak up the scenery.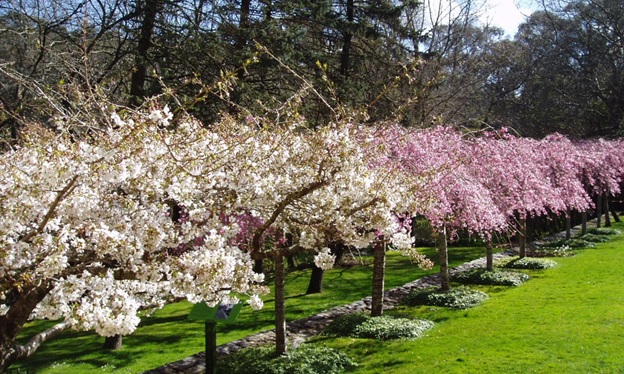 After taking in the beauty of the expanse of the Mountains in all its autumnal glory, why not return to the supreme comfort of one of our luxury historic Mountain Whispers' properties? And with each property with their very own gardens, lovingly tended for you to explore and soak up the smells and sounds, you can be assured of a pure escape throughout your stay.
Enjoy a signature personalised service, privacy, and complimentary extras to make your getaway just that more special. You'll be dreaming in vibrant colours after experiencing the romance and charm of the Blue Mountains in autumn!
Contact Lorraine today on 1300 721 321 or at indulge@mountainwhispers.com.au and allow her to make your stay, truly memorable.