Last year, Mountain Whispers received star ratings from Star Ratings Australia for all five properties within the collection. Varenna, Chatelaine & Leura Rose received a 5 star rating while The Gatsby and Strawberry Patch received a 4.5 star rating.
Let's explore these ratings and what they mean.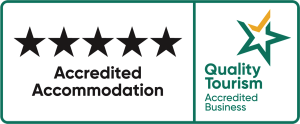 Eligibility for Star Ratings
As expected there is a number of requirements that properties need to meet to get a star rating through Star Ratings Australia, and that list is relatively extensive! Our star ratings come through under the Self-Catering category, and we certainly exceed the requirements below.
Guests must be able to contact a property representative in the case of an emergency; 24 hours a day, 7 days a week. Contact details and phone numbers must be clearly displayed in-room and/or onsite.
All wardrobes, drawers and cupboards on the property must be clear of owner/ manager belongings.
Property must include shower and toilet facilities.
Self Catering properties must offer all guests:

Minimum fridge and sink.
Minimum dining setting (table and chairs), and crockery, cutlery and glassware for each guest.
Minimum of microwave; or one hot plate; or electric frypan (including appropriate utensils).
Minimum dustpan/brush and broom or vacuum cleaner in each cabin, apartment, villa, house, unit, or cottage.
5 Star Rating Requirements
Properties that typify luxury across all areas of operation. Guests will enjoy an extensive range of facilities and comprehensive or highly personalised services. Properties at this level will display excellent design quality and attention to detail.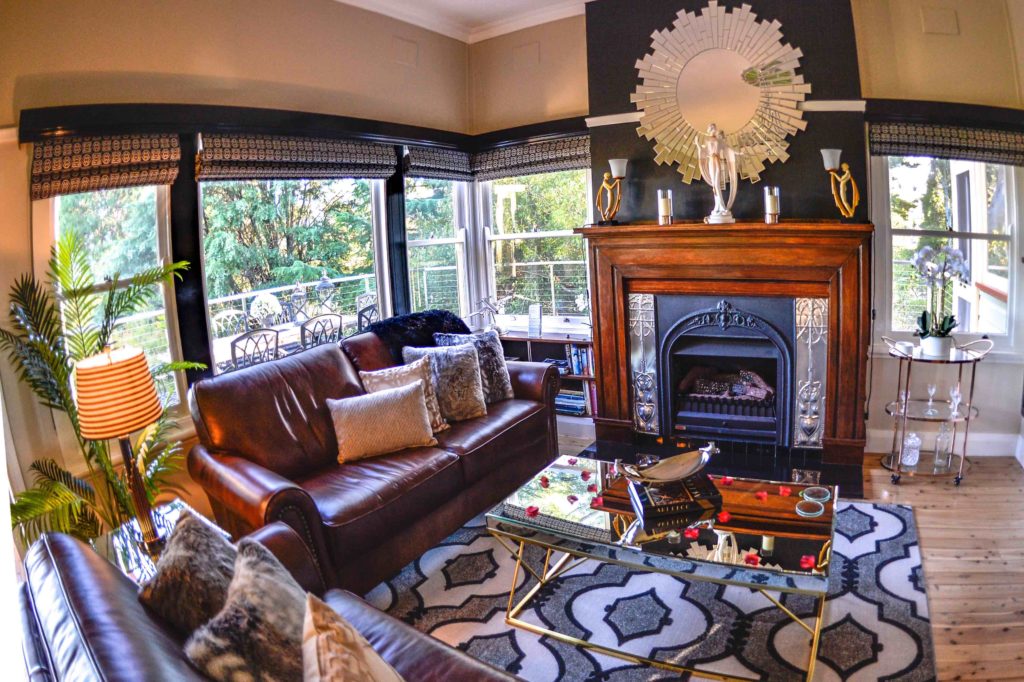 "Chatelaine is a stunning property. A vintage house, renovated in the Hollywood regency style, it is both beautiful to look at, as well as feeling comfortable and inviting. Each bedroom has its own luxurious theme and even the bathroom features lovely, Art Deco lady lights! There are also beautiful grounds surrounding the property and an amazing view of the mountains! The whole place is decorated with detail and care. My favourite place was by the fire, listening to vintage music, while my family played pool. I can't wait to go back again soon!" – Linda
4 Star Rating Requirements
Properties which achieve a deluxe guest experience. A wide range of facilities and superior design qualities are typically complemented by service standards that reflect the varied and discerning needs of the guest. Half-Star Ratings indicate modest improvements in the quality and condition of guest facilities on top of the 4 star rating requirements.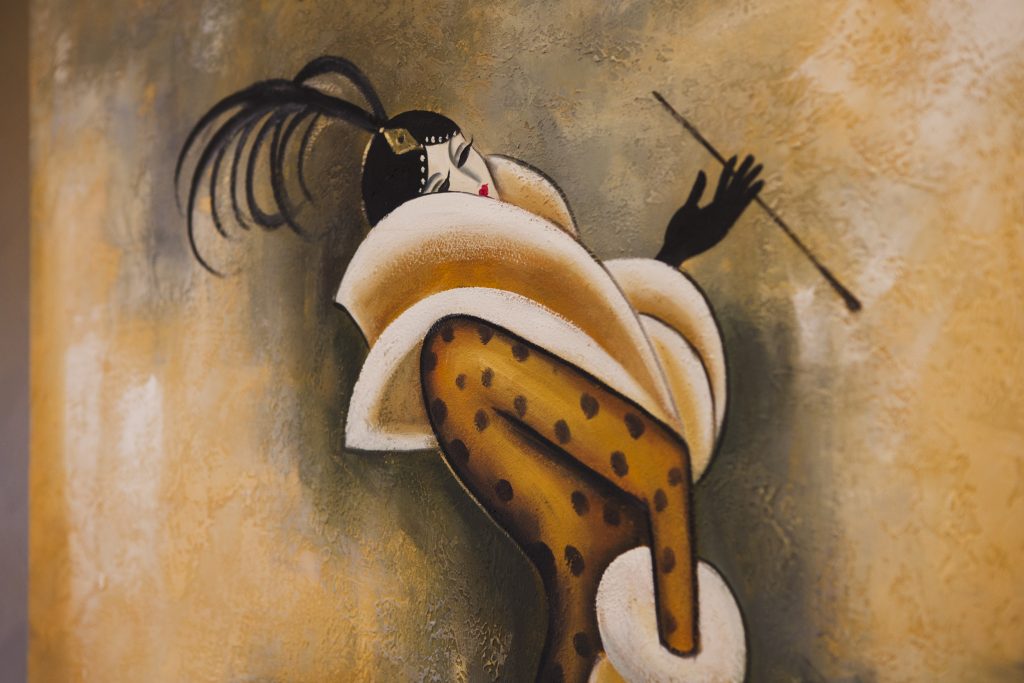 "This was our second visit to the Gatsby in Katoomba. Loraine has created a beautiful home with everything you could need and more. The beds are extremely comfortable with no shortage of luxury linens, towels, bathrobes and toiletries to make the guests feel pampered. Add to that the free wine, port, chocolates, and abundant breakfast supplies and you will find you never want to leave. We loved the central heating and under floor heating in the bathroom (how can we get that in our own home?!), gas fire and cosy lounges and blankets to snuggle up in. Lorraine is a wonderful host who has left no stone unturned in trying to make you feel welcomed and at home." – Jacqui
If you'd like to experience 5 star luxury in the heart of the spectacular Blue Mountains, book your stay at Mountain Whispers right now.