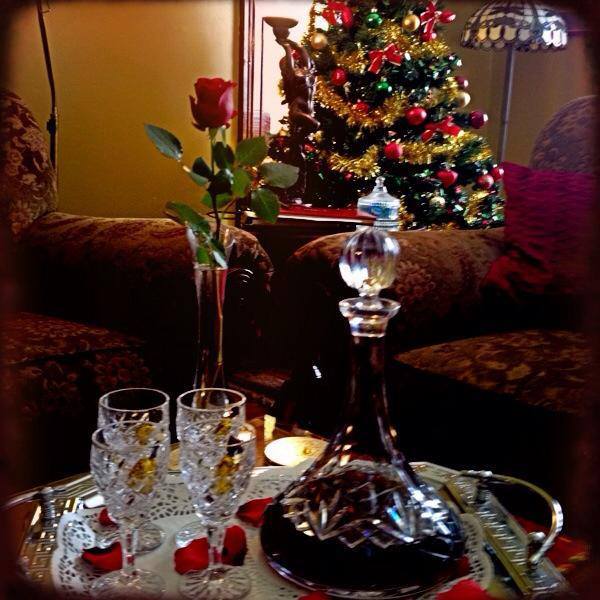 You may be telling yourself that October is too early to start thinking about Christmas, but with shops beginning to stock their festive fare across the country, Christmas is most certainly making a hasty entrance into our minds (and on to our calendars).
Christmas at home might seem like a tradition that you can't go without, but here are our top five reasons you might want to consider a location Christmas this year.
You don't have to play hostess
The annual discussion of who is going to host Christmas adds tension to anyone's to-do list. While some love to take on the mammoth celebration with gusto, many others will shudder at the thought of all of the preparation that goes into pulling off a flawless feast. A location Christmas gives everyone a chance to pitch in where they want to, cook what they excel at, and no one is left with an astronomical food bill or mess at the end of the day.
You don't have to consider the drive home
With family and friends hosting events across the state, someone is always left to be the designated driver. Christmas without a cold beer or chilled wine for the adults is like Christmas without bubble wrap and noisy toys for the kids – and a location Christmas will allow everyone a chance to indulge in a little Christmas cheer without the worry of the long drive home.

There's plenty of space
Book a property of your very own like The Gatsby, Varenna or Chatelaine to ensure your privacy as well as your comfort. Avoid sharing amenities with other guests or waiting in queues at hotels; a villa or cottage like ours at MW Collections means that every guest can enjoy their own space in a well-appointed bedroom, as well as the company of their loved ones in our grand living spaces, stunning balcony's, vast dining tables and picturesque gardens. Make sure your property has a fully equipped kitchen to whip up Christmas lunch, beautiful views to enjoy while you work through your morning coffee and pastries, and enough table settings to accommodate your entire party for Christmas lunch.
You don't have to buy presents for everyone
In years gone by at Mountain Whispers, our Christmas guests have mostly agreed that a location Christmas allows the freedom to say 'no gifts' on the invitation. Put the money you would spend on gifts that may or may not hit the spot, into a luscious lunch at a local restaurant, a case of decadent red to share together around the fire or on the deck, or into turning your weekend stay in to a week-long extravaganza. This way, both you and your guests get something they really want for Christmas, and you can rest assured that there'll be no scrambling to find a place for your new, unwanted gadgetry like last year.

Shake up the status quo
While everyone is standing in line at the local department store, you can be packing your bags. While we firmly believe that there is a special place in our hearts for tradition and gift giving and the spirit of Christmas, there is something to be said for shaking up your regular routine and really treating yourself to a little luxury and indulgence once a year. Bring your traditions to the Blue Mountains! There is nothing stopping your from preparing your famous pavlova in one of our property's kitchens, nor is there any reason you can't invite all of the same people you host every year. By changing the location and sharing the responsibility, you are also able to share in the joy and relaxation of the holiday period, making this year a Christmas that everyone can enjoy.
If you'd like to book a location Christmas with Mountain Whispers this year, you'd best be quick. All five of our properties are currently available, however they do book out quickly each year. Gather the troops, count your heads, and secure one or more properties for your best Christmas yet.