Let's get straight to the point travelers – 48 hours isn't a long time to explore the nooks and crannies of a location as spectacular as the Blue Mountains, especially when there is so much you hope to get out of your cheeky little getaway. Relaxation, restoration, connection, adventure… Let me help you breakdown your weekend stay at Mountain Whispers so you can easily create all of the memories you plan to treasure for years to come.
Friday
2pm: Check in and Unwind
Cross the threshold of your luxurious private MW Collection property, ideally located in the heart of all the action. Explore the spacious rooms, extravagant décor and welcoming linens before excitedly sharing a relaxing drink on your idyllic deck.

5pm: Prepare for Pleasure
Take a long soak in your oversized bathtub, surrounded by candles and a glass of bubbles (of course). Leisurely pamper yourself and don your favourite suit or frock, ready to enjoy an exciting night out with your beloved.
7pm: Decompress Over Dinner
Forget the worries of your work-week with a sumptuous 5-course degustation and wine pairing at the highly coveted Darley's Restaurant in Katoomba. The multi award-winning cuisine on offer is sure to get your taste buds tingling, and the divine mountainous views will remind you that you are a thousand miles away from the hustle and bustle you need to escape from.
9pm: Chuckle into your Champagne
With full bellies and warm cockles, get your conversation flowing over a nightcap at Champagne Charlies, the only cocktail lounge in Katoomba. With an origin steeped in history and an extensive drinks menu including contemporary and traditional concoctions, there is sure to be a tipple to tickle your fancy. Lovebirds be warned, spending an evening here will reignite the romance.
11pm: Recuperate in Style
Crawl into your lavish four-poster bed and truly drink in the serenity and comfort of your own private homestead. No paper-thin walls or unsolicited knocks at the door to disturb your slumber, only the sounds of natural silence to invoke the best nights' sleep you've had in a long time.
Saturday
9am: Refreshed and Revitalised
Forget intrusive alarms, wake late with only the sounds of the birds to tickle your ears, and slowly make your way into the glorious day ahead. Enjoy your provided breakfast provisions including freshly brewed coffee while you watch the local fauna wander through your private garden.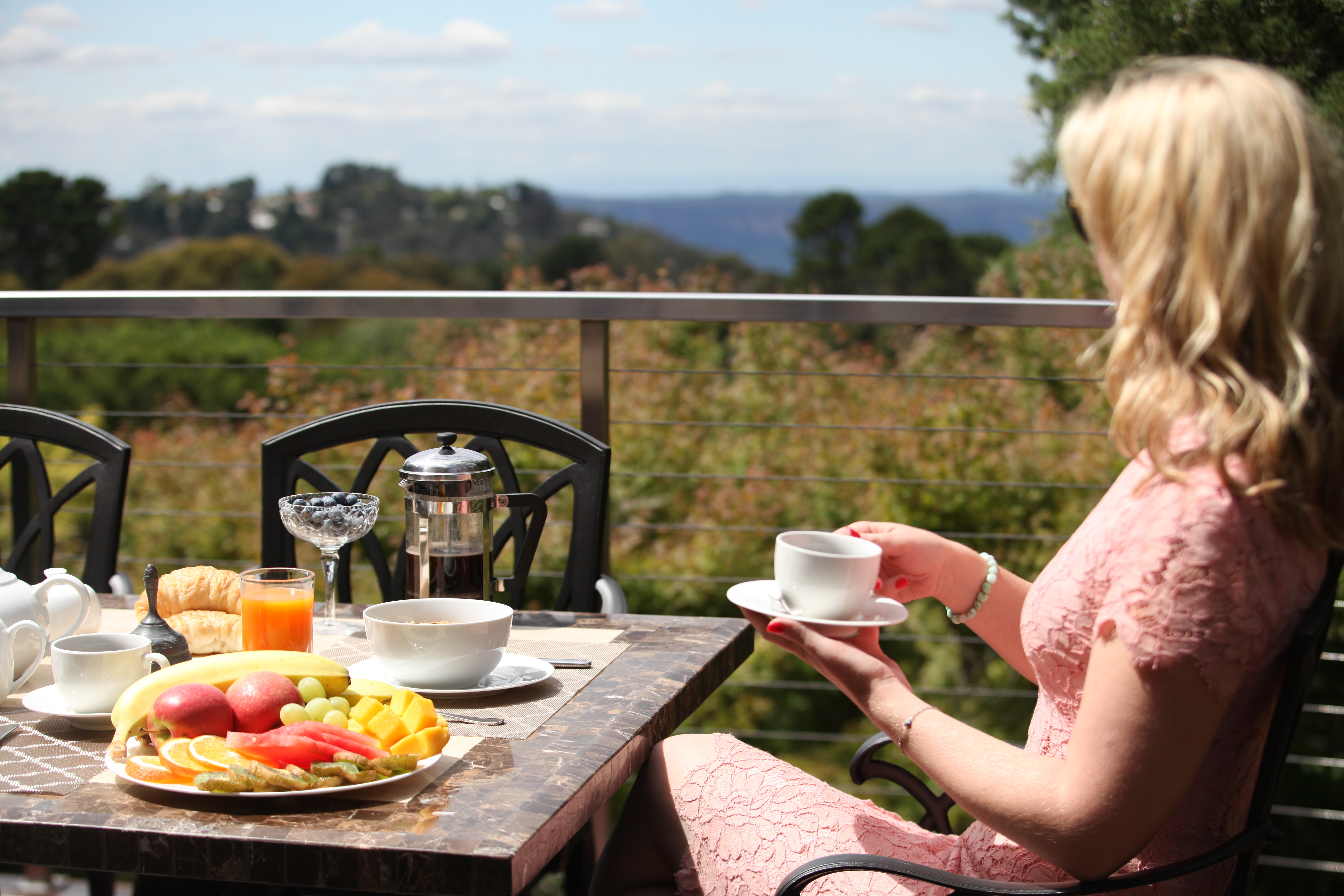 10am: Retail Therapy
Take a slow and steady stroll through Leura Mall, where an eclectic mix of boutique retailers will keep your senses titivated. Find a bargain at one of the vintage stores, pour over an attractive artwork or handcrafted trinket, add to your weekend wardrobe or simply watch the world go by at a quaint tea room you've stumbled upon. The old world cosiness that Leura has to offer will help you to relax and immerse yourself in the country town charm, and leave a lingering smile upon your face.
12pm: Long Luncheon
Shopping up a storm can cause quite the appetite, and lunch at The Lookout, Echo Point is sure to refuel your stores. While Restaurant 1128 offers a mouth-watering menu with show-stopping views to boot, the slow braised brisket is a must-try, and for vegetarians, don't go past the house made gnocchi with butternut pumpkin. Give yourself plenty of time here, the view alone is worth the drive but coupled with the menu and service, you really won't want to leave.
3.30pm: Magic by Massage
A busy morning calls for a relaxing afternoon, and there isn't much better to work you're your stress knots than an in-house massage. Let your experienced therapist soothe your aching muscles and relieve the tension built up in your shoulders and neck, while you drift in and out of dozey sleep from the comfort of your own private home.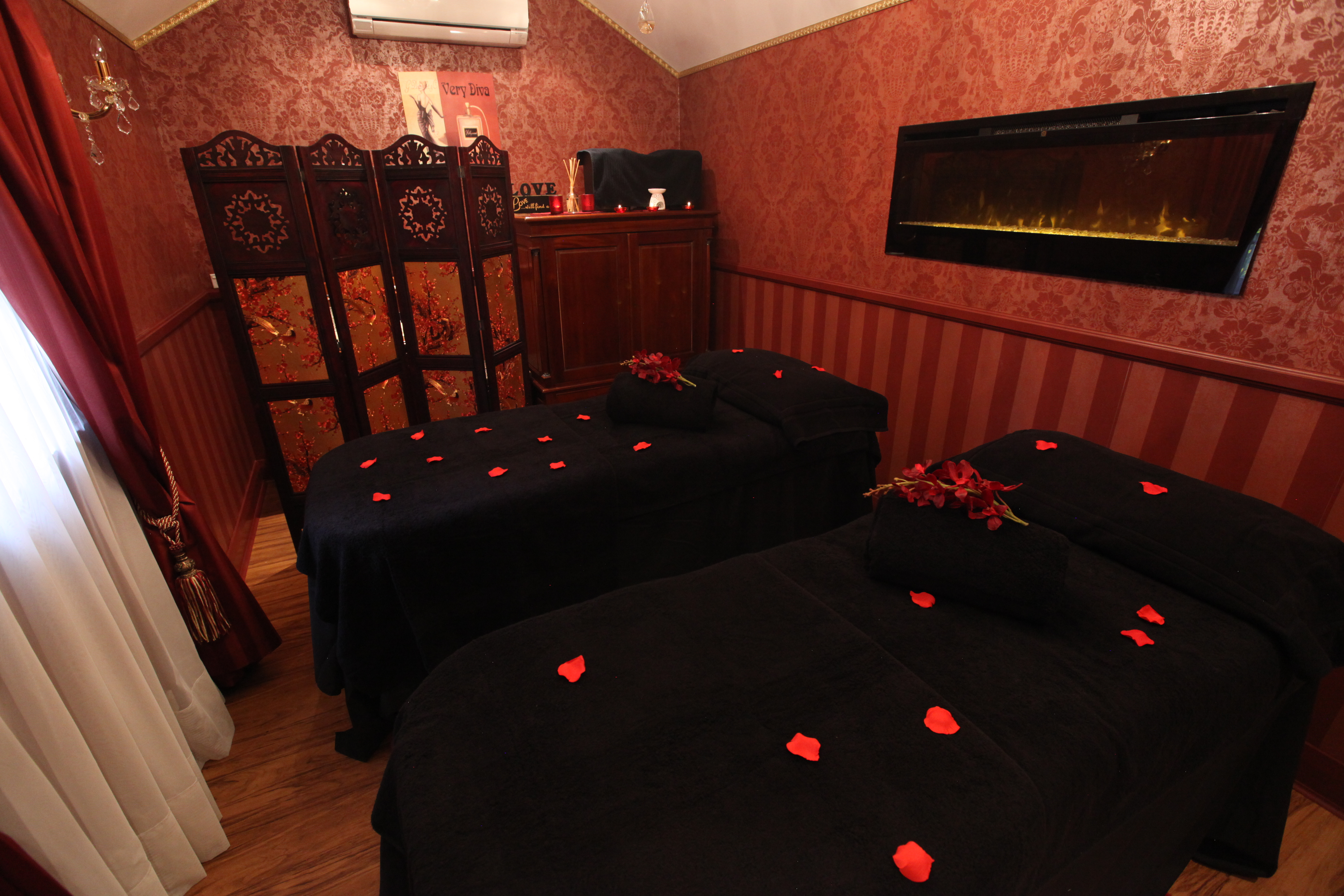 5pm: Nap with that book you've been meaning to read
While you may not get too much reading done after your hour-long rub down, your good intentions were there, and nothing quite spells a holiday than a little daytime snooze.
7pm: Casual dining
Opt for an out-of-this world tasting menu or an intimate share plate experience at Leura Garage and finish off with a beautiful affogato from the vast menu. The service here is fantastic and the staff are knowledgeable locals with a great understanding for sustainability in our area. Amble down the street towards Josophan's Fine Chocolates for a late night sweet treat. You'll thank us for both of these recommendations, you'll want to come back here again and again.
10pm: Retire Early
Sink your weary head and full belly into a downy, pillowy dreamland, but not before a complimentary glass of port and some delectable dark chocolate, snuggled up by the fire place. Absolute bliss.
8am: Reconnect with Nature
Start your final morning with an invigorating walk through the abundant scenic bushland. Hear the crunching of leaves beneath you as you get the blood pumping and your heart beating – keep your fingers crossed for a wallaby or blue-tongue sighting. Drink in the views and serene silence for the last time.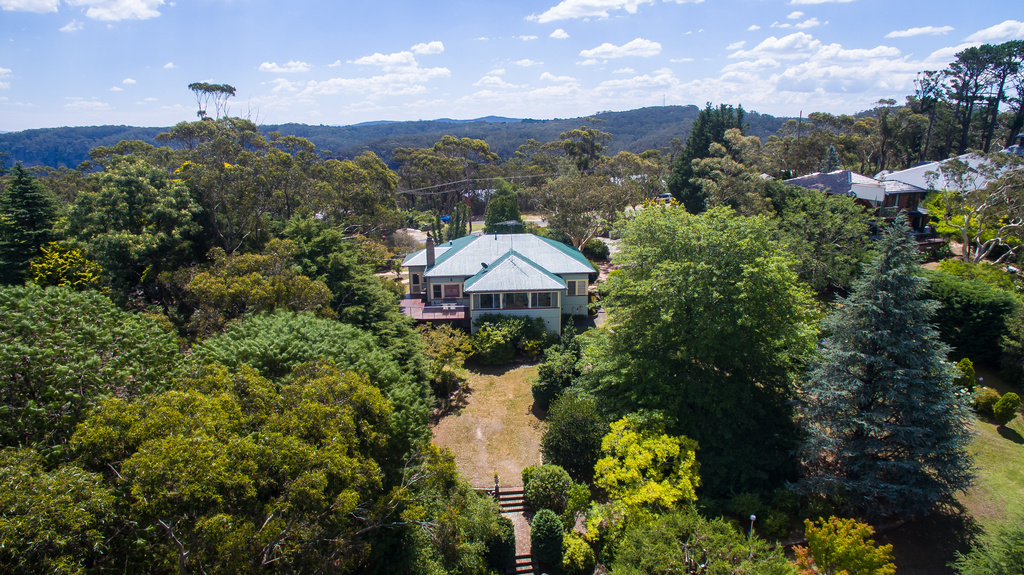 10am: Return to Reality
Organise a late check out to avoid a stressful morning rush, before packing up and bidding farewell to your new home away from home.  Most of our guests attest to feeling reinvigorated and refreshed upon reflection of their time here at Mountain Whispers, many before they have even hit the freeway.
While 48-hours really may not be a lot of time, with a little determination and the right inside knowledge, you really can make the most of your time with us here in the beautiful Blue Mountains.