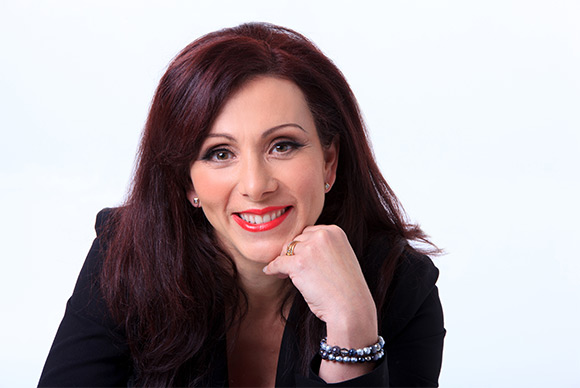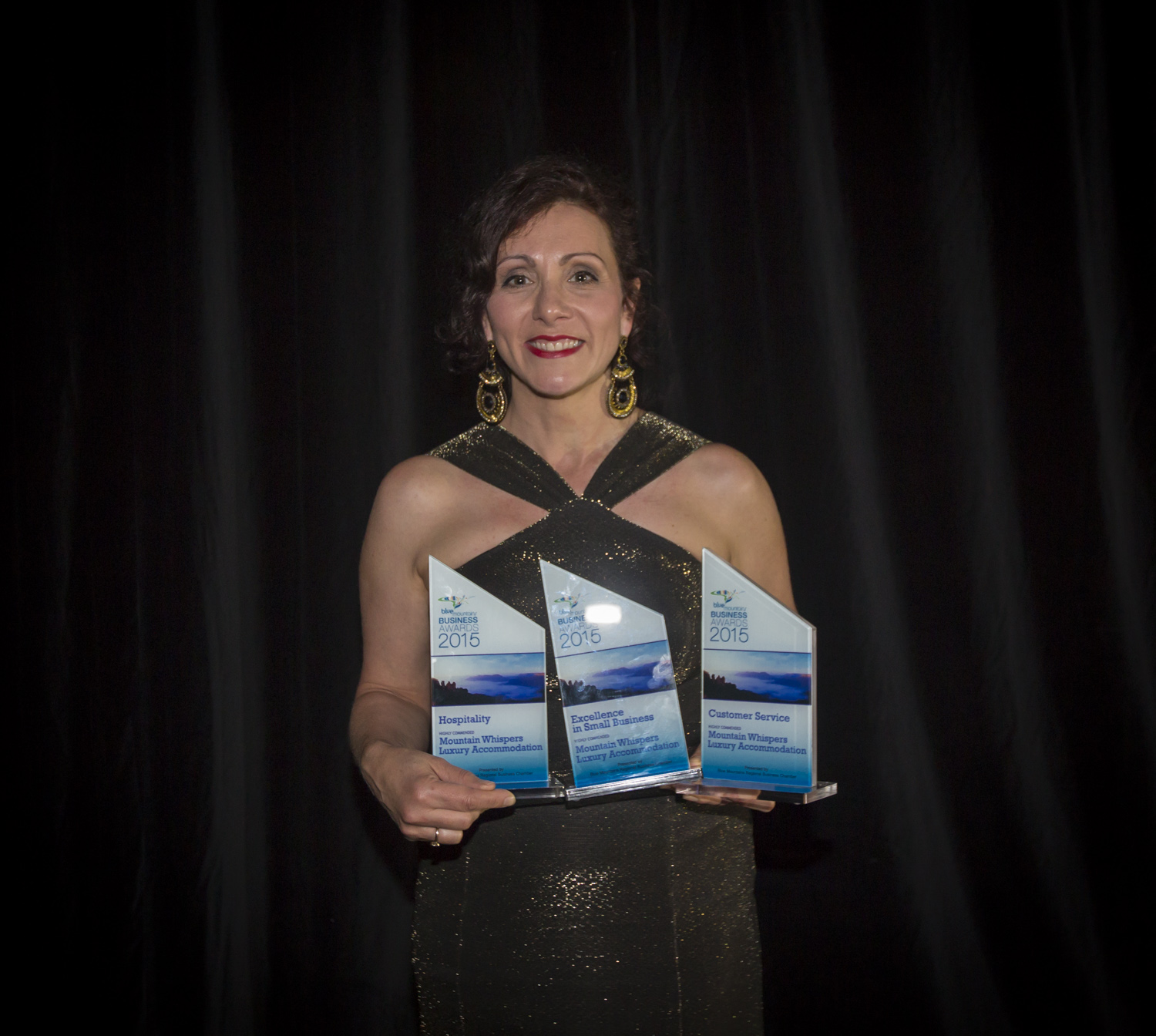 Lorraine Allanson is a passionate historic restorer and owner of Mountain Whispers, a boutique collection of four award-winning luxury properties located in the world-heritage Blue Mountains.
They are comprised of Varenna, Strawberry Patch, Leura Rose and The Gatsby.
"Varenna was my dream come true.  I had a longing desire to sympathetically recreate a luxurious experience of yesteryear that was once only available to the refined and affluent.  This was my opportunity to then showcase my vision to the discerning travellers of today – Welcome to my dream".
NSW Tourism Awards – Silver Winner
Blue Mountains Business Awards – Highly Commended
Customer Service
Hospitality
Excellence in Small Business
Australian Customer Service Awards – Platinum
Why Lorraine Loves The Blue Mountains
The Blue Mountains has always had a special place in her heart.  During her early 20′s, much time was spent on weekends horse riding in the picturesque Megalong Valley or bushwalking and house sitting in Leura.  This is where her love affair with the region began.  Later in 1999, her husband Roger, proposed to her on Valentine's Day at the majestic Carrington Hotel – yet another romantic attachment to the Blue Mountains. With such a strong personal and heartfelt connection to the Blue Mountains, it's a calling. So in 2006, Lorraine left the corporate world to pursue her dream of recreating yesteryear settings for the discerning luxury seeking vacationer.
Inspired by the history and beautiful surrounds of the Blue Mountains, Lorraine had a vision – this was to provide guests a luxurious, comfortable and tranquil escape, not just from their everyday hectic lives, but also an escape to another era altogether – and that is the elegant era of the yester-decades.  She was motivated to establish a collection of properties that not only offered guests privacy and comfort, but also the elements of olde world charm and luxury.  Her mission – to resuscitate these four properties, bring them back to life in a manner that respected their former glories, while reflecting the region's rich cultural heritage.
An Intimate Environment Where Time Stands Still
"My vision for Strawberry Patch was to create an environment of coming together, while leaving the busy world behind – a little slice of secluded paradise.  This is an intimate environment where time stands still and couples can fall in love all over gain.  It's all about the romance".
Lorraine's enthusiasm and passion brought her onto a journey of in-depth research into each property's history and period details, including the designs of hardware, lighting, furnishings and paint etcetera.  The process of capturing and recreating the essence of a period known for its extravagance and opulence was painstaking, where every detail of the properties' histories was observed and no expense spared in the complete renovation.  This is where Lorraine thrived.  Like an artist who took to canvas with a brush, this is how Lorraine took to personally restoring every property.  She knows every property literally from the ground roots up and everything in between.  Guests will find upon arrival that attention to every minute detail has been thoroughly observed.
It's "all" about the detail for Lorraine.
She has very successfully achieved this through creating unique settings at each property, along with the provision of highly personalised services. The properties have long been popular with couples, with numerous proposals taking place each year, anniversary celebrations, romantic birthday weekends and the like. Girl's group getaways and wedding groups are also popular at Mountain Whispers; and Lorraine loves to arrange for her guests to be pampered.
"To me the epitome of romance is the red rose. With that in mind, my vision for Leura Rose was born. The opportunity to go that one step further to create a sublime environment that exceeds guests' expectations every time was then accomplished with the mahogany fireplace in the bathroom".
Today, guests of Mountain Whispers are invited to step back in time to indulge in the totally restored properties that absolutely reflect the past grandeur of the elegant bygone era.  What the collection brings to today's modern lifestyle is an escape into a wonderland of decadence and fine living. All four properties have been restored in line with sustainable best practices that continue to maintain the conservation of the environment by way of low energy consumption levels and recycling wherever possible.  These practices have led to Mountain Whispers' Gold Sustainability Accreditation.
"Putting the Edwardian world aside and paying homage to one of my favourite movies, The Great Gatsby and the charismatic Robert Redford, I was thrilled to express this flamboyant and sophisticated era through my rendition of The Gatsby themed  experience that transports guests there from the very first step into the property".
Lorraine's work on Mountain Whispers has seen the portfolio nominated for various People's Choice Awards each year. It also won bronze in the five-star luxury accommodation category at the NSW Tourism Awards 2012, a finalist in 2013, 2014 and 2015 and won the Blue Mountains, Lithgow & Oberon Tourism luxury accommodation category in 2012, 2013 and 2014.
Mountain Whispers won the Customer Service and Hospitality Awards in 2013, Highly Commended in Hospitality in 2014 and Highly Commended in the categories of Customer Service, Hospitality and Excellence in Small Business in 2015 in the Blue Mountains Business Chamber Awards.
Customer Service plays a huge part in all that Lorraine does and this has led to Mountain Whispers achieving Platinum in the Australian Customer Service Awards in 2013, 2014 and 2015.
In giving back to the community, Lorraine also actively contributes to many deserving causes including Cancer Research with the Cancer Council and Children's Cancer Research, Weekend to End Women's Cancers, Greystanes Disability Services Leura, Queen of Hearts Foundation (putting a stop to domestic violence against women & children), Ending Sex Trafficking and numerous others.
Contact
Lorraine Allanson: 0430 497 755 or 1300 721 321  lorraine@mountainwhispers.com.au
Check Availabilty
Mountain Whispers Is Your Luxury Accommodation Provider In The Blue Mountains
For that romantic escape, girls getaway, weekend adventure or mid week holiday, you will be pampered, relaxed, and rested in sumptuous and timeless elegance.
Check Availabilty